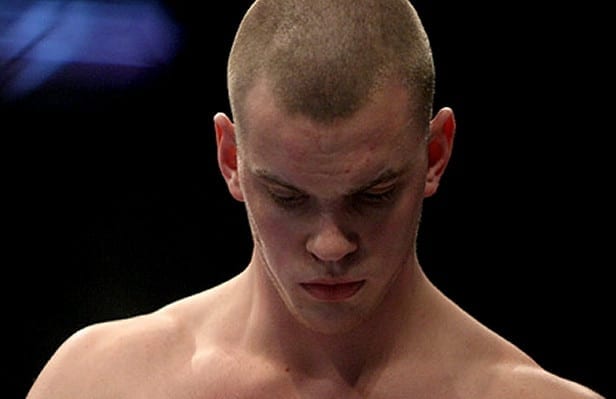 Stefan Struve
The 7-foot-tall 'Skyscraper' Stefan Struve suffered a full-blown panic attack backstage prior to his fight with Matt Mitrione at UFC 175 in 2014, and given his circumstances at the time it's not hard to see why.
Less than a year earlier, Struve had unexpectedly been diagnosed with having an enlarged heart and a leaking aortic valve.
It could well have been a career-threatening condition, but thankfully, under careful medical supervision, Struve was able to get his health back under control and was approved to continue fighting at the end of that year.
The fight with Mitrione was to have marked his return to competition, and so understandably Struve's nerves were particularly on edge that night, and backstage it all got too much for him.
"He started to black out and have a panic attack, like there was something wrong with his heart again," White told reporters backstage after Struve's fight was canceled while the main card was already underway.

Thankfully the incident wasn't related to Struve's heart condition, with the fighter himself blaming the medication he was taking for exacerbating his anxiety, and he's since amended that and racked up six more fights in the Octagon.