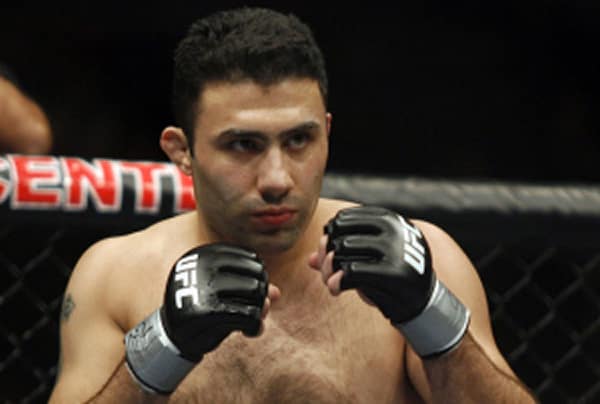 Karo Parisyan
In his heyday, Karo Parisyan was a highly regarded UFC fighter, but an internal struggle to contain his growing anxiety would eventually consume him and tarnish his reputation.
According to Parisyan, the stress of competing in MMA from the age of 12 gradually took a toll on him mentally and physically, until he started having full-blown panic attacks in the midst of his UFC run.
Parisyan was clinically diagnosed with the condition in 2008, right around the time when his career started to take a drastic turn for the worse.
He describes having "the worst feeling ever" before a loss to Thiago Alves, after which a painkiller addiction led to a suspension from the sport that only exacerbated his anxiety to a level that became so unbearable he had to pull out of his next fight against Dustin Hazelett in 2010.
"The physical panic attack is the one that hits and brings you to your knees," Parisyan told MMA Weekly in 2012. "And whoever's had a panic attack, I want them to, for a second, realize that when they were having a panic attack, the worst one, when they thought they were going to die, I had to walk out in front of 20,000 people and fight."

Parisyan was never fully able to get his issues under control, and though he's not officially retired and occasionally toys with the idea of making a comeback, it's been three years since the 35-year-old's last fight.