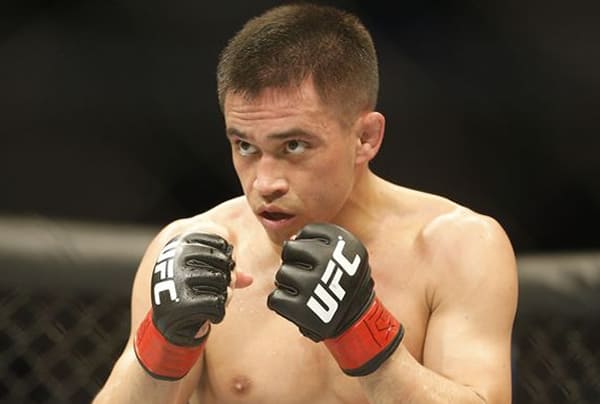 Chris Cariaso
In 2014, Chris Cariaso was plucked from relative obscurity as the No. 10-ranked fighter in the flyweight division to fight the longtime champion and No.1 pound-for-pound fighter in the sport, Demetrious Johnson, in the main event of UFC 178.
Suddenly being under such an intense spotlight was a shock to the system for Cariaso, who had spent all but one of his previous 10 fights in the UFC competing in the prelims.
The pressure of now headlining a pay-per-view event in a fight that everyone expected him to lose didn't fully sink in until the worst possible time – just minutes before he was due to make the walk to the Octagon.
"We had the fight going on in the background, and I remember hearing Joe Rogan say on the telecast, 'Oh, he's going to have to fight the fight of his life,' or whatever," Cariaso recalled in an interview with MMAfighting.com.
"…[I remember thinking,] 'Oh my God, what am I going to do? What am I doing here?' (Like a) panic attack. Like, 'F**k this, I want to retire.' Like five minutes before my fight. It was ridiculous."

Any hope of Cariaso pulling off a major upset that night quickly evaporated and he would end up being steamrolled and submitted in the second round.