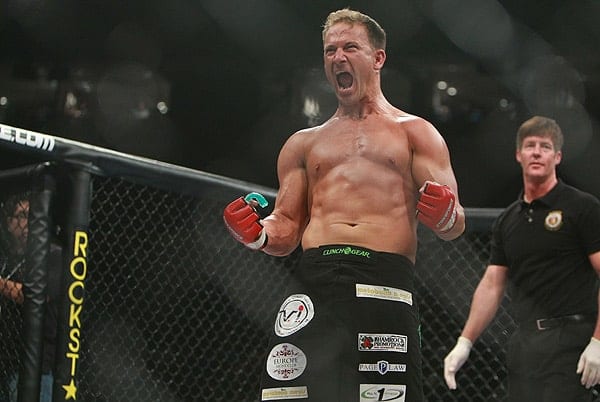 Jesse Finney
Jesse Finney, a former welterweight Strikeforce fighter who retired from the sport after buying Matt Hughes' HIT Squad gym, was hailed a hero in 2012 after he stopped a grocery store thief as he was making his getaway.
Finney had been in the store buying his pregnant wife some chocolate when he observed a store attendant struggling to stop a male customer from running out the store.
The man swore at her and pushed his way past, at which point Finney, who has a 6-1 MMA record and is 23-0 in kickboxing, grabbed him by his jacket and told him he wasn't going anywhere.
The thief attempted to wrestle free of his jacket in order to escape, so, in his own words, the 38-year-old Finney, "picked him up and slammed him to the floor."
Finney was then able to pin him to the floor for five minutes until the police showed up, by which point the thief was bleeding from a cut he'd suffered when one of the bottles of beer he was stealing smashed due to the impact of the takedown.
If you enjoyed this story, please share it on social media!