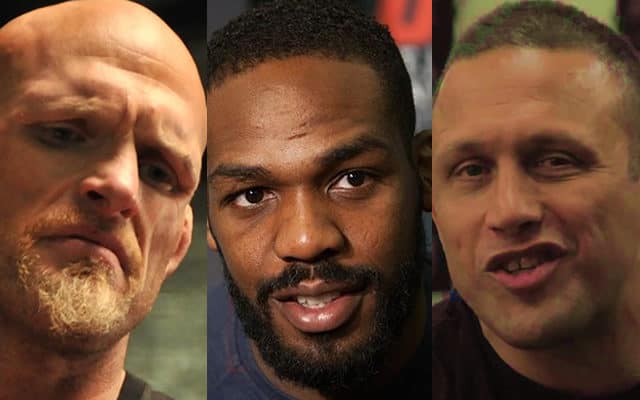 Fighters train relentlessly in all aspects of mixed martial arts in order to perform heroics inside the cage, but sometimes those same skills can prove to be invaluable out in the real world too.
In this article, we'll look back at 10 incidents where a MMA fighter has came as close as you are likely to get to a real-life crime-fighting superhero by putting their hard-earned abilities to good use in the spur of the moment in order to catch a criminal.
Jon Jones
These days UFC light heavyweight superstar Jon Jones may be better known for his own run-ins with the law, but back in March of 2011 he was still cultivating a squeaky-clean persona in the public eye as he prepared for his first ever title shot against the light-heavyweight champion at the time, Mauricio 'Shogun' Rua.
On the day of the event in Newark, New Jersey, Jones and his long-time coaches Greg Jackson and Mike Winkeljohn traveled to a nearby park in order to relax and get his mind right ahead of the biggest fight of his career.
They had been forewarned that this was a rough neighborhood, and sure enough, before they had even stepped out of the car a thief smashed an elderly couple's car window nearby, stole their belongings and then took off running down the street.
Jackson and Winkeljohn immediately began chasing after the criminal, but Jones soon accelerated ahead of them and was able to footsweep the criminal to stop him in his tracks.
Worried that the fighter might get injured before his big fight, Jackson yelled at him to stay away and then took over himself, diving on top of the thief and applying an armlock, while Jones then figure-foured his legs to keep him in place until the police arrived.
Just hours later, Jones would go on to TKO 'Shogun' in the third round at UFC 128, marking the start of a long title reign at 205 pounds.
If you enjoyed this story, please share it on social media!