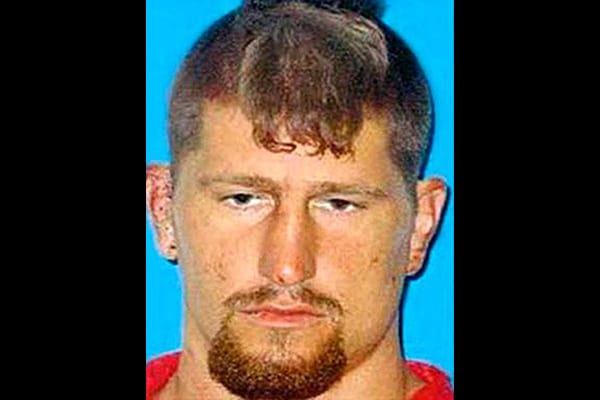 Jarrod Wyatt
Wyatt has just a single fight on his professional MMA record, a TKO win dating back to January of 2010, but he'd go on to become far more notorious for committing the unspeakably grizzly murder of his sparring partner, 21-year-old Taylor Powell, just two months later.
On March 21, 2010, Wyatt and Powell began hallucinating after drinking a potent wild mushroom tea, leading to a discussion about a tidal wave they believed was coming that would bring about the end of the world amidst a battle between god and the devil.
Wyatt then became convinced that he had seen the devil in his friend's face and a fight broke out between them.
A witness, Justin Davis, had observed Wyatt acting strangely after drinking the tea but had then had left, only to return later to find the fighter standing naked and soaked in blood in the living room near Powell's apparently dead body, claiming that he was about to cut the victim's heart out.
Davis fled the scene and called the police. When they showed up at the scene they found Powell with an 18-inch hole carved in his chest, from which his still-beating heart had been ripped out and thrown in a nearby fire, leading to Powell bleeding to death.
However, during the gruesome attack, Wyatt also removed other body parts and cooked them in the fire, carved off parts of his Powell's face and took out an eyeball, in addition to blunt force trauma wounds to the head and neck and compression of the neck.
Wyatt initially opted for an insanity plea but was found to be competent to stand trial and eventually plead guilty to first-degree murder involving mayhem and torture, leading to a sentence of 47 years to life, meaning that he won't be eligible for parole until his early 70's.
If you enjoyed this story, please share it on social media!