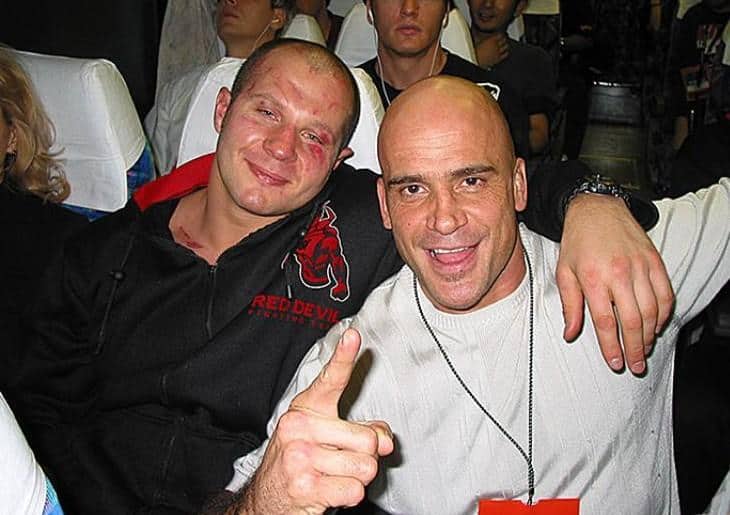 Hit By A Car In Japan
Around 2003-2004, Rutten attended an afterparty following a PRIDE event and then left to go back to his hotel with Sherdog.com's Jeff Sherwood and Josh Gross.
Rutten was sober that night, but he didn't see a minivan coming towards him as he stepped out onto the road until it struck him, sending the fighter flying over the cab as Sherwood and Gross watched on in horror.
Rutten lay on his back motionless as a panicked Sherwood wondered aloud whether he was dead, but then he suddenly dusted himself off, got back to his feet and announced he was ok.
It was only when he got back to his hotel room that he realized that his trousers were badly torn and he'd lost "a big chunk of meat" from his hip.
If you enjoyed this story, please share it on social media!