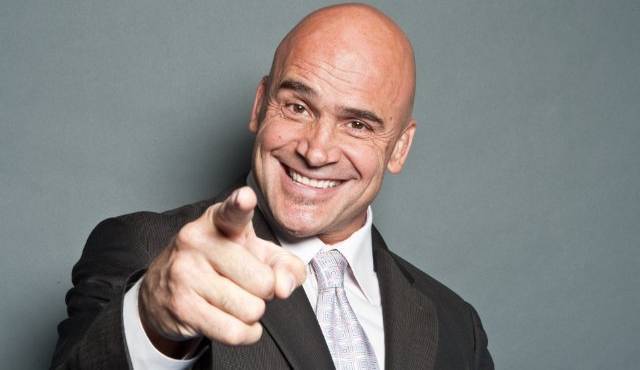 Hotel Balcony Hijinks
Back in 1996, Bas Rutten was in Japan preparing to fight Guy Metzger at Pancrase: The Truth 2, when he decided to play a prank on fellow fighter Frank Shamrock.
Rutten attempted to get into Shamrock's hotel room by breaking the security seal on the window of his own room and then stepping out onto a six-inch ledge 42 floors up to climb across to Shamrock's balcony.
However, half-way across the ledge, Rutten realized that he'd made a big mistake when the window to the room opened and the bemused man staring back at Rutten wasn't Shamrock.
Rutten simply laughed and quickly retreated back to his own room, but moments, later got a call from the hotel's irate security staff who said they were coming up to inspect his room immediately. The quick-thinking Rutten stripped off his clothes so as to pretend that he had been sleeping the whole time and then swiftly got to work trying to fix the security seal on the hotel window he'd broken, using chewing gum to stick it back in place.
That proved to be the perfect alibi, because when security burst in they couldn't explain how he'd got out if the security seal was still intact, so they apologized to him for the inconvenience and left.
If you enjoyed this story, please share it on social media!