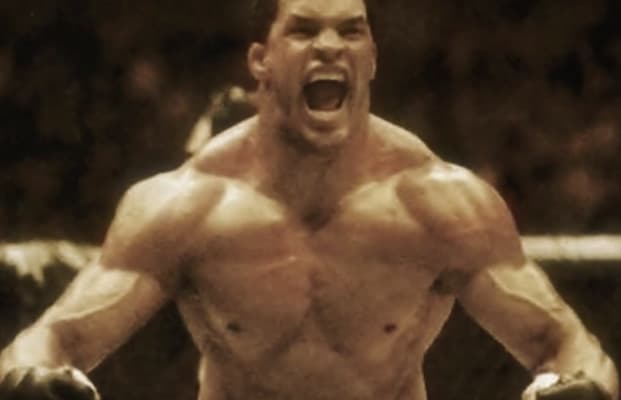 Mark Kerr
Mark Kerr made a big impact in a short space of time in the UFC, winning two heavyweight tournaments in a row in 1997, but the promotion was struggling at the time and so he would soon leave for a more lucrative offer to fight for PRIDE in Japan.
Kerr racked up a series of wins their the following year, but while things appeared to be going well in the ring, behind the scenes it was a different story, as a film-crew filming a fly-on-the-wall documentary about him in 1999 would soon discover.
Kerr hid nothing from the camera and so it quickly became apparent he had become hooked on painkillers, steroids and other narcotics, even going as far as to inject himself in front of the crew.
Later that year he had a serious drug overdose, entered rehab and afterwards tried to turn his life around, but that would prove to be easier said than done, and as he continued to battle his demons his MMA career inevitably suffered.
From being unbeaten in 13 pro-fights in 2000, Kerr would go on to lose 10 of his next 13 fights in the decade that followed, before finally hanging up his gloves, almost completely unrecognisable from the physical specimen that he once was.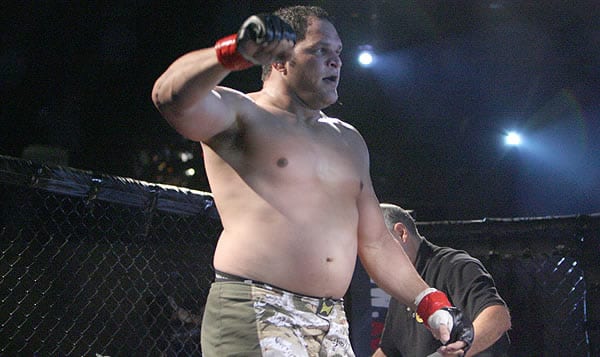 If you enjoyed this story, please share it on social media!