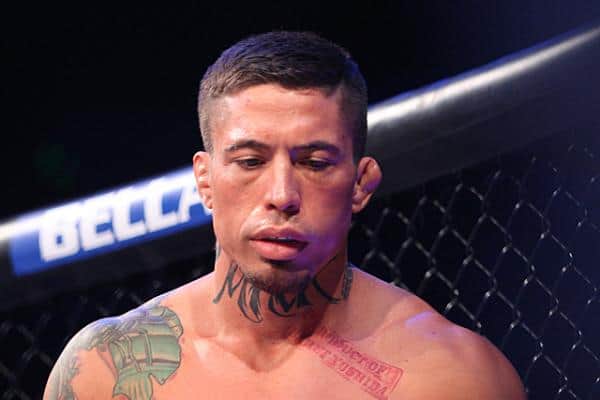 War Machine
Jon Koppenhaver, aka 'War Machine' first came to fans attention on 'The Ultimate Fighter Season 6′, where it was clear he was a deeply troubled individual, but he still managed to earn himself a spot on the UFC roster.
However, he'd only last two fights in the promotion before being released in 2008 after making unsavory remarks on Twitter and turning down a bout.
War Machine remained a controversial figure on social media as he started fighting on the regional circuit, and then in 2009 began starring in porn movies as well.
It only took a few months before he was blacklisted from the porn industry though, after he slapped his girlfriend at a birthday party and then proceeded to brawl with several male porn stars, knocking out several in the process.
The following year he was in trouble again after a brawl at a bar and was sentenced to a year in county jail. Just months after being released he was again jailed for 12 months in relation to another bar fight from his past.
After being released, War Machine became involved in an ill-fated on-again, off-again relationship with porn star Christy Mack.
in August of 2014, he burst into a fit of rage after discovering Mack in bed with another man.
Despite the fact they were separated at the time, he would go on to beat Mack so badly that she suffered 18 broken bones, a broken nose, and a ruptured liver, in addition to losing several teeth, before she finally managed to flee.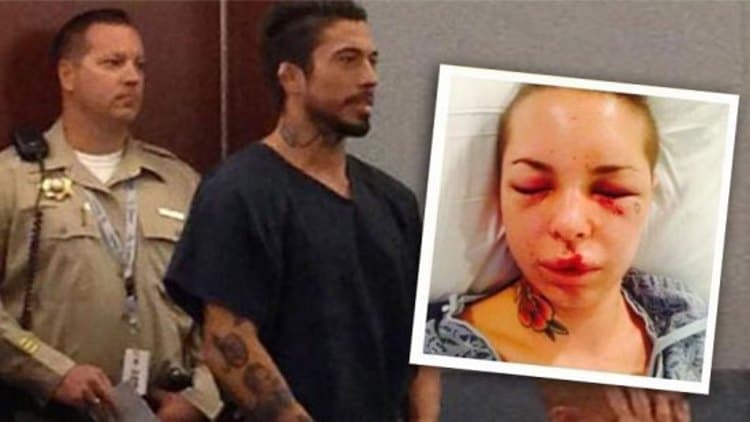 War Machine spent several years behind bars before finally facing a trial in 2017, where he would be found guilty on 29 separate charges and sentenced to life in prison with parole only a possibility after 36 years.
If you enjoyed this story, please share it on social media!