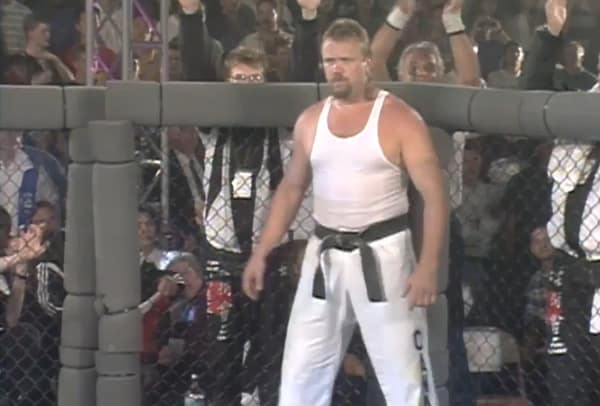 Harold Howard
Harold Howard fought at both UFC 3 and UFC 7, but his three-fight run is most remembered for his catchphrase, "If you're coming on, come on!" and the time he tried a front-flip kick and failed miserably.
Howard left the UFC in 1995 at the age of 38 suffering from back pain that was only made worse after being knocked down by a drunk driver two years later.
Howard's dependence on painkillers grew worse over time, while a legal battle with the business executive who had ran him over dragged on for seven years without success and almost cost his family their house.
By 2009, Howard was an out of work roofer and his painkiller addiction was out of control. That October his temper flared as he accused his wife of cheating and then kicked her, leading to an assault charge.
Back out on bail, Howard's behavior became increasingly bizarre over the next two months, until one night he snapped, attacking his sister and nephew with a claw hammer, then speeding off in his truck.
He briefly showed up at the home of his wife and son too, running over a hedge with his vehicle and crashing into a parked car in the process, before getting into a chase with police, which came to an abrupt end when Howard smashed his truck into the lobby of a local casino.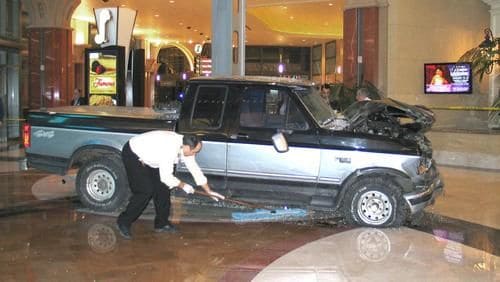 Howard was arrested at the scene and eventually sentenced to five years in prison.
If you enjoyed this story, please share it on social media!