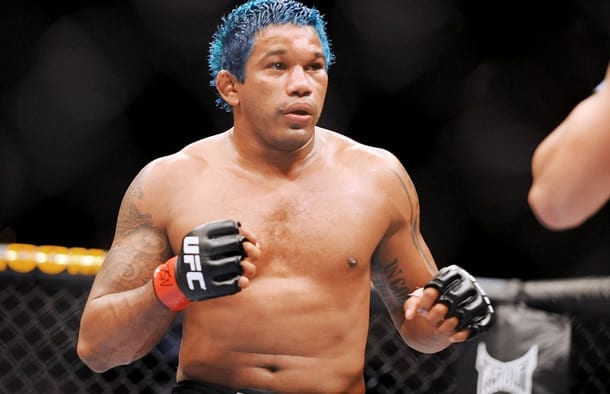 Hermes Franca
Hermes Franca had two separate stints in the UFC between 2003 and 2009 and fought for the UFC lightweight title against Sean Sherk at UFC 73, though he'd lose by decision and then test positive for steroids afterwards.
Franca remained with the UFC for a further three fights after serving his suspension, but lost twice and was then released.
Franca wrestled with retirement, but ultimately continued to compete on the regional scene and would go winless in his next four fights.
2011 started more promisingly with a few wins, but then a KO loss in Brazil in April was followed by a bombshell revelation that he'd turned himself in to the police after being accused of sexually abusing a female student under the age of 14 at his gym.
Franca was found guilty and sentenced to 42 months in jail in 2012, after which he was deported back to Brazil with his reputation ruined.
For a time he attempted to resurrect his fighting career in his homeland, but eventually called it quits in 2015 after losing four out of five fights, all by either KO or TKO.
If you enjoyed this story, please share it on social media!