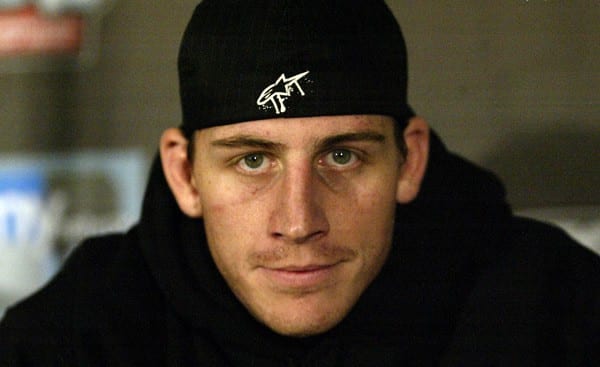 Justin Levens
Despite a promising 7-1 record, Justin Levens didn't last long in the UFC when he was signed in 2006, suffering back-to-back losses against Evan Tanner and Jorge Santiago in the space of three months that brought his run to a swift conclusion.
Levens soon found himself in a deeper rut, losing five fights in 10 months during 2007, and meanwhile, his personal life was also going off the rails.
In December of that year, Levens' wife Sara was alleged to have driven a 27-year-old man to a quiet side-street, parked and then watched as her husband badly beat him up over a $200 debt he owed her.
Levens had also become hooked on painkillers, which came to light in July of 2008 when he was removed from the 'Affliction: Banned' fight card and suspended for six months after testing positive for Oxymorphine, a potent injectable painkiller.
On Wednesday, December 17th of 2008, the day they were supposed to appear in court in relation to the aggravated assault charge from the previous year, a concerned relative checked in on the couple at their home.
In a master bedroom littered with painkillers and anti-depressants, the 28-year-old Levens and his 25-year-old wife were found lying dead beside each other from two gunshot wounds.
Police investigating the incident would later rule it to have been a murder-suicide, with a gun having been found lying near to Leven, who had been shot in the head, while his wife had a fatal bullet wound to the chest.
If you enjoyed this story, please share it on social media!