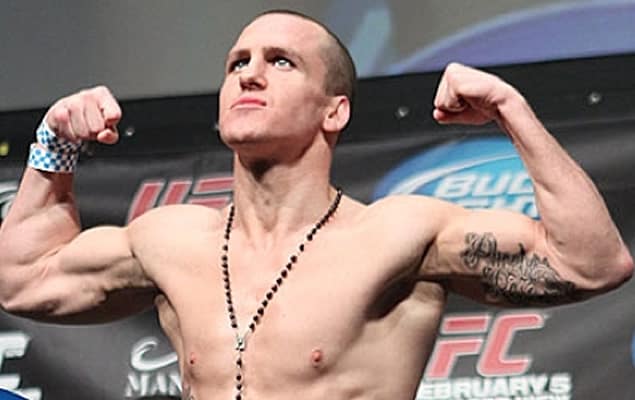 Paul Kelly
Hailing from the same Liverpool fight camp as Terry Etim, Paul Kelly put together a 5-4 record in the Octagon from 2008 to 2011, before being released after a loss to Donald Cerrone.
Kelly, who was still in his mid-20's at the time, would go on to fight for Indian promotion SFL and a couple of UK regional promotions, but behind the scenes he was involved in something far more sinister.
In May of 2012, Kelly was arrested on suspicion of being the mastermind behind a drug gang that had been trafficking heroin in the Liverpool area.
The net had begun to tighten around Kelly after police arrested one of his couriers with £100,000 worth of heroin under the seat of his car, while another associate would later be arrested with a £10,000 shipment.
"In my judgment you decided to supply Class A drugs when your contract with UFC was terminated," Judge Mark Brown told Kelly at his trial. "You obviously enjoyed the high life and saw selling heroin as an easy way to make money."
Kelly was sentenced to 13 years in prison in 2013 and currently remains behind bars.
If you enjoyed this story, please share it on social media!