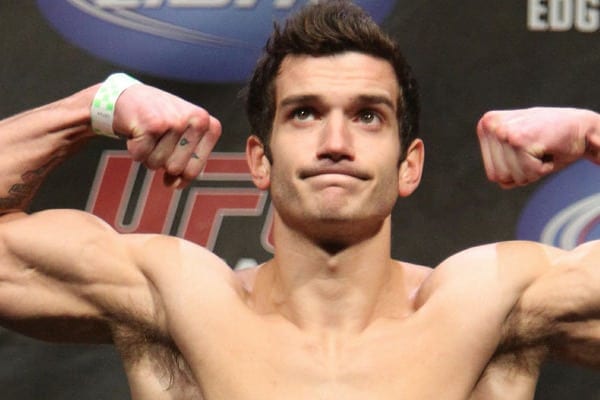 Josh Grispi
When Josh Grispi first joined the UFC in 2011 after a successful run in WEC, the 22-year-old was tipped to have a bright future in the sport, but much to everyone's surprise he would go on to lose his next four fights in a row, before being released from the UFC in 2013.
Still only 24 at the time, Grispi could yet have made something of his career, but instead in August of 2014 he was arrested twice in the space of four days for what an officer would describe as, "The worst case of domestic abuse I've ever seen."
Nightmarish details emerged that Grispi had been violently abusing his 25-year-old wife for two years and had even trained his pitbull dog to attack her on command.
After his most latest assault, which left his wife with a concussion, Grispi had also sent her death threats, claiming he would enjoy choking her to death.
a few months later there was a bizarre twist in the tale when Grispi (phoning in from jail) and his wife unconvincingly attempted to play down the abuse on the 'Dr. Phil' show, with his spouse even stating her belief that he had not been in his right mind at the time of the assaults due to their house being haunted.
Grispi has been held without bail for three years awaiting his trial, and in the past week he was sentenced to five and a half years in prison after being found guilty on five counts of assault and battery, in addition to multiple other firearm, drug and witness intimidation charges.
If you enjoyed this story, please share it on social media!