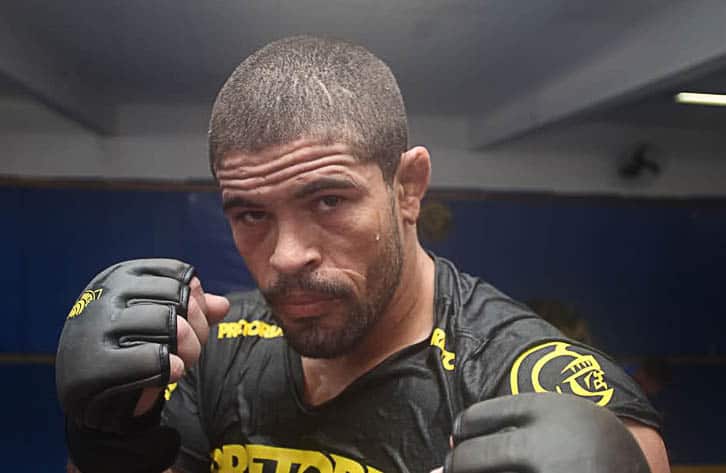 Rousimar Palhares
A highly talented submission expert with an immensely strong physique, Rousimar Palhares has an uncanny knack for catching people in leg locks. Unfortunately, he also has a nasty habit of not wanting to let go of his limb-wrecking holds.
It's a flaw in his character that had previously landed him in trouble even before his time in the UFC, and it would result in a 90 day suspension when he ignored both Tomasz Drwal's frantic tapping, and the referee telling him to let go, at UFC 111 in 2010.
Palhares would continue to push the boundaries of what was acceptable upon his return to action. In 2013, after returning from another suspension for having elevated levels of testosterone, 'Toquinho' was back to his old tricks, leaving Mike Pierce in agony after holding a heel hook submission for several seconds after he tapped while again ignoring the referee.
The UFC's patience had finally run out and they cut him from the promotion the next day. Remarkably, Palhares still hasn't learned his lesson and was suspended for two years in 2015 when he held a kimura submission for too long against Jake Shields in WSOF.