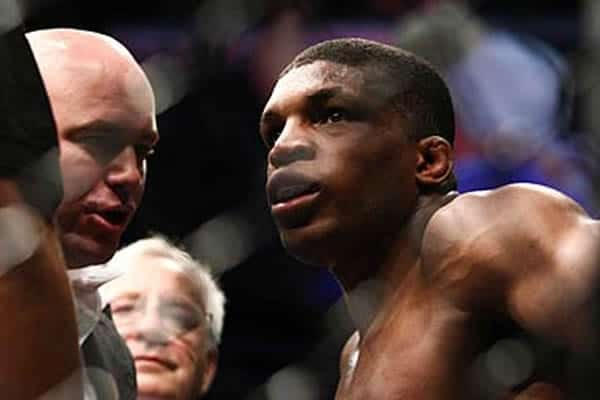 Paul Daley
Heavy-handed UK fighter Paul Daley made an immediate impact in the UFC with two stoppage wins due to strikes, but then found himself being evicted from the promotion after a moment of madness in the Octagon.
Daley fought Josh Koscheck in the co-main event of UFC 113 in 2010, and after being manhandled on the mat for three rounds, Daley's frustrations boiled over and he sucker punched his opponent after the final bell.
Daley was immediately banned for life by UFC President Dana White, who described it at the time as, "the worst conduct I have ever seen," in the UFC.
White stayed true to his word and has turned down repeated pleas from fans over the years to give the Brit a second chance.