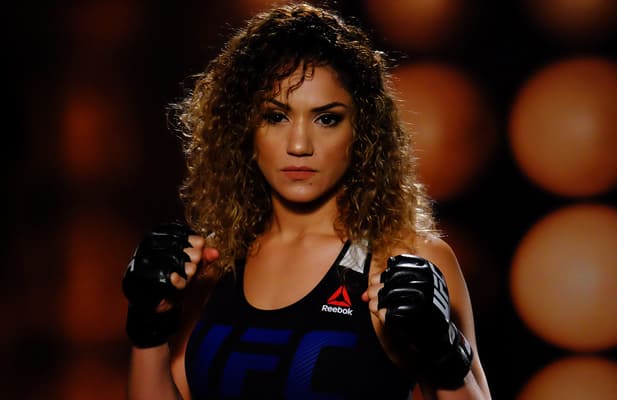 Pearl Gonzalez
Looking at her these days, it's hard to imagine that recent UFC recruit Pearl Gonzalez was once a gang member, but when you hear more about her upbringing the pieces of the puzzle start to come together.
Both of Gonzalez's parents were drug addicts, and were even homeless at one point, so running with a gang on the streets of Chicago as young as 12 became like a second family for her.
By the time she was 18, Gonzalez was married to a heroin addict and soon found herself being arrested due to having being with him while he committed a robbery.
"They wanted me to tell on him and I wouldn't," Gonzalez said on 'The MMA Hour' show. "I was that ride-or-die girl at that time. You can't snitch — no snitches in the hood. Snitches get stitches is what I grew up knowing."
Gonzalez was held in jail for nine days by the police before finally being released.
Thankfully, she was able to turn her life around after that and also helped steer her younger sister away from trouble too.
Her sibling would go on to earn a diploma under her roof, while Gonzalez worked three jobs to provide for them, and she is now looking to make her own dreams of a better life come true after being signed by the UFC.