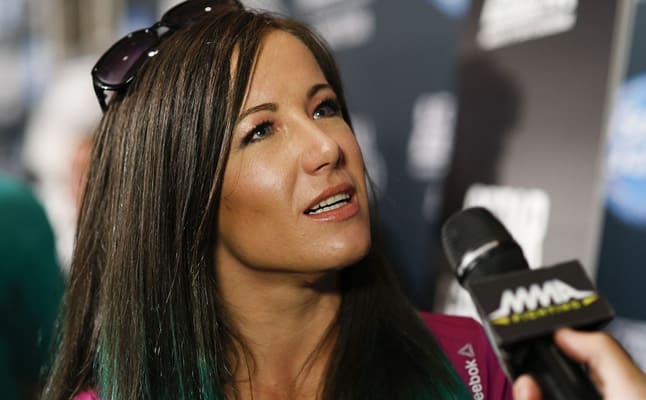 USADA Agent Too Scared To Take Angela Magana's Drug Test
UFC fighter Angela Magana has twice been flagged by USADA in 2017, not for failing a drug test, but rather because, err…well because she lives in a rough neighborhood.
Technically, Magana was flagged for 'whereabouts' violations because a USADA inspector was unable to get in contact with her on the day of her tests, but there's more to the story than that.
Magana lives in La Perla, a shanty town in San Juan, Puerto Rico, but despite that not being the most accessible location, USADA still shows up to administer her random drug tests over the course of the year.
However, having gone to all the trouble of getting there, the female USADA inspector feared for her safety when she arrived in Magana's neighborhood and so she never got out of her car to knock on the fighters door.
The same thing happened again a few months later.
"Another USADA test failed by (your majesty) because no one knocked on my door or called! How does this keep happening?!?" Magana wrote on Facebook.

"Don't worry usada lady the (sicarios) murderers love me they won't shoot you or me!"