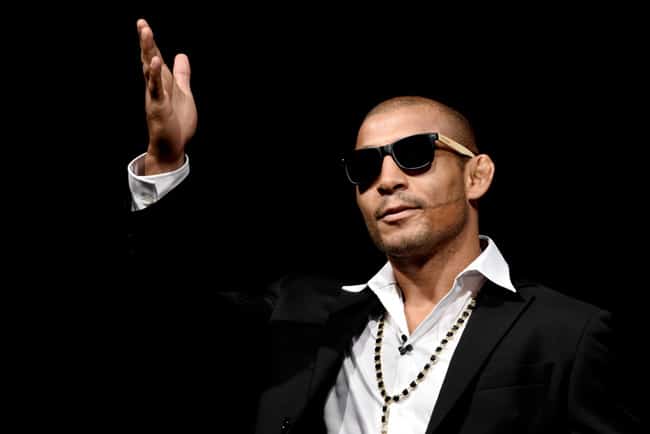 Jose Aldo's Camp Threatens To Deport USADA Official
A USADA official got more than he bargained for when he flew from the U.S. to Brazil to test the UFC featherweight champion at the time, Jose Aldo in the lead-up to his fight with Conor McGregor at UFC 189 in 2015.
Initially Aldo complied with the request from the official, Ben Mosier, to give a urine test, but afterward, Mosier was asked not to leave until the fighter's coach, Andre Pederneiras arrived.
Pederneiras then called the Brazilian Athletic Commission to complain, and they soon showed up at the gym and halted the testing procedure, insisting that only someone from their commission could administer the test.
Meanwhile, an off-duty federal agent at the gym confiscated Mosier's passport and threatened to deport him, claiming that the USADA appointed official had an incorrect work Visa.
Things finally calmed down, but amid all the confusion, both Aldo and Mosier lost track of his urine sample, making it unusable, and so it was decided that they would have to go through the whole process again the following morning between 8 and 9 am.
Aldo didn't show up until several hours after the agreed time, and according to UFC color commentator Joe Rogan, after giving his sample, the fighter then tripped and spilled it.

Despite all the suspicious circumstances surrounding his sample collection, USADA would eventually reveal that Aldo's test had come back negative for any illegal substances.