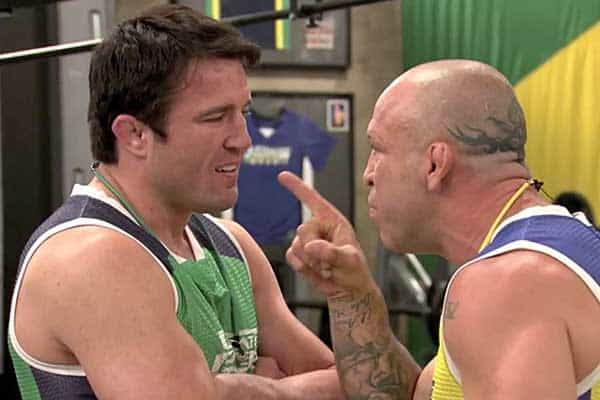 Chael Sonnen vs. Wanderlei Silva
Chael Sonnen vs. Wanderlei Silva was an obvious fight to make given that a rivalry had been building between the two for several years, but getting them into the Octagon to settles their differences proved harder than anyone had anticipated.
The two were initially booked as opposing coaches on The Ultimate Fighter: Brazil 3, where their bad blood spilled over into a brawl on set, started by Silva.
They would be given an opportunity to finish what they'd started on TUF at UFC 173 in May of 2014, though that was then pushed back to the TUF Brazil 3 Finale a week later, and then to UFC 175 the following month due to Silva having injured his back and hand during the confrontation with Sonnen.
There was a feeling that the match-up was jinxed, but nobody could have predicted what happened next, with the fight being scrapped altogether after Silva ran out the back door of his gym to avoid a random drug test, resulting in him receiving a lifetime ban (later reduced to three years).
It then emerged that Sonnen had also failed two separate drug tests around the same time as his opponent, testing positive for a range of banned substances including HGH, EPO, hCG and Anastrozole, resulting in a two-year suspension.

Not only did the fight cancellation leave fans without a resolution to the long-lived feud between the two, but it also effectively ended the two big-name stars time in the UFC, with both having since been released from their contracts.