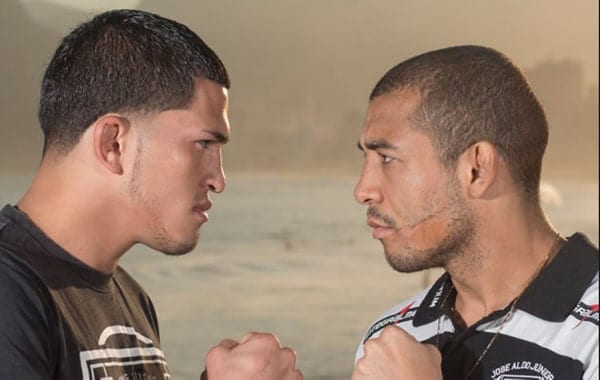 Jose Aldo vs. Anthony Pettis
In February of 2013, Dana White announced that after some initial resistance from Jose Aldo, the featherweight champion would be making his next title defense at UFC 163 against No.1 lightweight contender, Anthony Pettis.
This was a surprise move as Pettis had just defeated Donald Cerrone by TKO and seemed on course for a shot at the 155lb belt, but he'd become impatient and didn't want to wait on that opportunity.
However, before people could get too excited about two of the top strikers in the world squaring off against each other, the fight was canceled due to Pettis suffering a knee injury.
That twist of fate actually ended up working out well for Pettis as it forced him to remain at lightweight, where he'd go on to win the title next time out by defeating Ben Henderson at UFC 164, while Aldo would continue to rule the featherweight division for another couple of years.