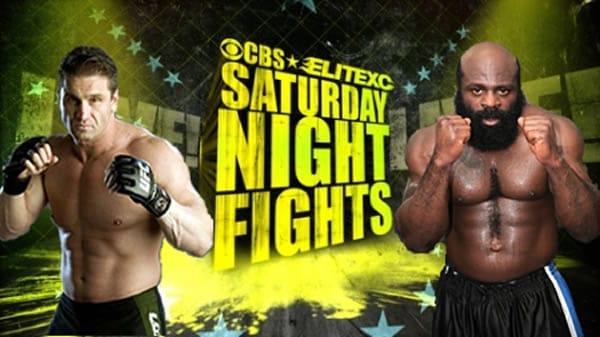 Kimbo Slice vs. Ken Shamrock
By October of 2008, former backyard brawling YouTube sensation, Kimbo Slice had become an enormous draw in MMA, with his previous fight with James Thompson at Elite XC: Primetime having peaked at a staggering 6.51million viewers on CBS.
For his next fight at Elite XC: Heat, the 3-0 brawler was paired up with an MMA legend in Ken Shamrock, who at that stage was well into his 40's and had lost his previous five fights.
On paper it looked like being a winnable fight for Slice, but the cat was set amongst the pigeons when Shamrock reportedly suffered an eye injury during a sparring session the night before, and that led to the Florida Commission refusing to let him fight.
Panicking Elite XC execs scrambled to find a replacement backstage and eventually settled on former UFC fighter Seth Petruzzeli, who had also been scheduled to fight on the card.
That seemed like a much more dangerous fight for Kimbo and it didn't take long for that to prove to be the case, with Petruzelli TKO'ing the star in just 14 seconds.
Some of Slice's mystique undoubtedly evaporated that night, and seeing their cash cow slayed proved to be the final nail in the coffin for the Elite XC promotion, who folded shortly afterward.

Almost seven years later, Kimbo did finally face the now 51 year-old Shamrock, TKO'ing him in the first round.