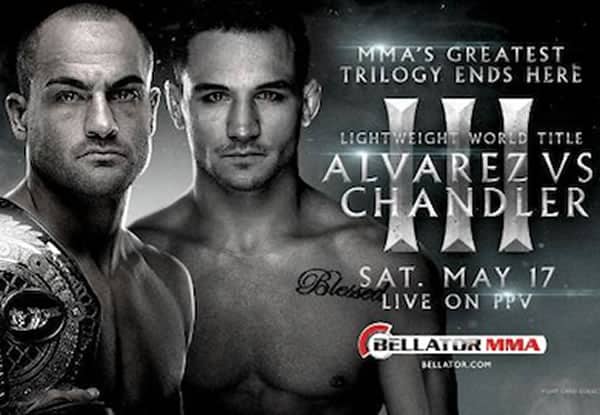 Eddie Alvarez vs. Michael Chandler III
Following a drawn out contract dispute with Bellator, Eddie Alvarez returned to the promotion in late 2013 to rematch his rival Michael Chandler, who'd taken the lightweight tile from him a couple of years earlier in a 'Fight Of The Year' match-up.
The second fight was another classic, and this time it was Alvarez who emerged on top via split decision, setting up a third fight between the two to establish who was the best once and for all.
Pulling out all the stops to capitalize on this major trilogy fight, Bellator announced that they were going to make it the headliner on their first ever PPV event at Bellator 120 in May of 2014.
However, just a week before the event a spanner was thrown in the works when Alvarez pulled out due to having suffered a concussion in training.
Not only did Bellator miss out on hosting one of their biggest ever fights, but it also led to Alvarez reiterating that he no longer wanted to fight for the promotion, which resulted in them finally releasing the unsettled champion from his contract a few months later.

That paved the way for Alvarez to go to the UFC, where he'd go on to become their lightweight champion, while Chandler has since reclaimed the Bellator title.