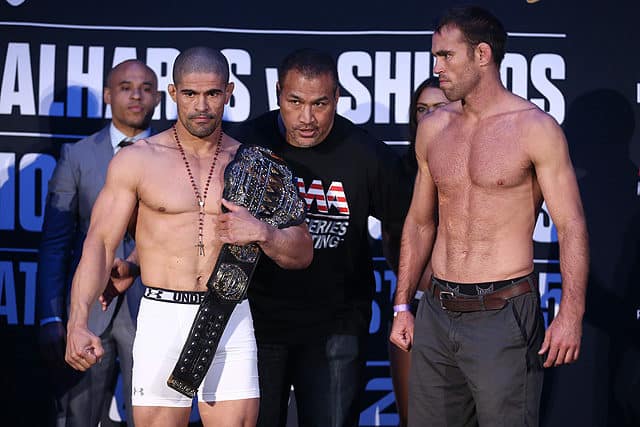 As a sport featuring testosterone-fueled trained assassins beating each other to a pulp inside a cage, it's no surprise that mixed martial arts (MMA) has more than its fair share of jerks.
That's not to say that there aren't a large number of stand-up citizens as well, but for the most part, fighters who ruffle the most feathers, get their name out in the media, and talk the most trash seem to get the biggest fights and the most overall attention. Just look at the case of UFC flyweight champion Demetrious Johnson.
Like it or not, jerks tend to sell well and gets fan talking in MMA, and that gets them to spend their money on an event whether they want to see said fighter win or lose. There's been a long and storied history of blowhards, trash talkers, violent offenders, and just straight-up punks throughout MMA history. Let's break down those who topped the list as the worst.
If you enjoyed this story, please share it on social media!