Former UFC Lightweight champion Frankie Edgar has not tasted victory since October 8th 2011, when knocked Gray Maynard out at UFC 136. The Answer is currently riding a three fight losing skid, all three losses were in title fights. Edgar, who was 15-1-1 before losing the LW title to Bendo, seemed almost unbeatable at 155lbs. He beat the legend BJ Penn twice straight, and after a draw and the aforementioned KO win against Maynard, Edgar just seemed to lose steam.
After the rematch, and subsequent loss, against Benson Henderson at UFC 150, Edgar was left with some tough decisions. Stay at Lightweight, where the champion has beaten you twice, or look to another division. Frankie's size and speed meant that a drop to Featherweight was almost natural. Add in Dana White handing Edgar a shot at Jose Aldo's title, and it isn't a tough choice.
The result was his third straight title fight loss, and Edgar was back to square one. A former champion unable to get a belt back, although the title fights have all been close, Edgar might need to change his approach. UFC 162 will be Edgar's first non title bout since 2009, and I hope that Frankie has been working on his finishing.

The one criticism I have of Edgar's style is that he doesn't finish many opponents. During his UFC career, Edgar has put away three opponents in 14 fights. All of his losses have come by way of decision, add in the razor tight judges scorecards for the Henderson fights-What does it tell you? Edgar needs to put these guys away.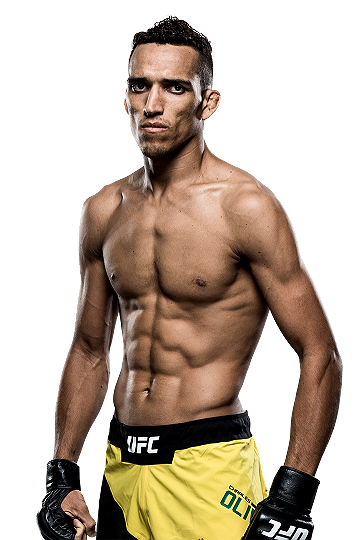 He has the speed advantage over most fighters, he is well rounded and he has got KO power, I just would like to see Frankie get a finish. His opponent at UFC 162 is Charles Oliveira, who has been out of action since being pinged by Cub Swanson in September 2012. Oliveira is no pushover, his record stands at 16-3 (1NC), and he will have a height and reach advantage over Edgar.
So where will Edgar be after UFC 162? The answer is obviously dependent on the outcome of the bout. A loss could possibly signal the beginning of the end for Frankie's UFC career, a win would definitely boost his confidence, but would it increase his stock at 145lbs.? Not so much…..
Oliveira isn't a top ranked fighter right now, he is ranked around the number 30 mark at FW, whereas Edgar is the number two. So in reality Edgar has everything to lose, and Oliveira has it all to gain. I'm a big Edgar fan, so I hope he can get the W against Oliveira.
Check out this cool Frankie Edgar interview with The Fight Network, and stay tuned to Lowkick!