Former UFC Lightweight Champion Benson Henderson has been quite reserved since his humbling loss to Anthony Pettis. Showtime destroyed Bendo at UFC 164, in a rematch of their FOTY WEC 53 epic.
Not many fans expected Pettis to walk through Bendo like he did, dominating the three-time defending champ on the feet, and then wrapping up a tight armbar on the Jiu Jitsu MVP. Bendo appeared on today's edition of The MMA Hour to talk about the loss, amongst other hot topics:
'I'm getting back to the gym, not too focused on media (right now) my focus is on being in the gym and getting better. I do think about how I'm going to get (the title) back, how I want Anthony Pettis' belt'
'Theres a lot of mutual respect among fighters and Jiu Jitsu players, if Pettis is big enough to let go then I'm not gonna pretend that I didn't tap, even if the ref didn't see it. I said 'tap' and Anthony is a good guy, it shows what kind of competitor he is because he didn't crank it.'
Bendo remains humble, even in the aftermath of such a crushing loss. He also sheds some light on who he wants to fight next:
'I don't exactly agree with people calling out who they want to fight next, it seems contrived. I don't want to do that, that being said, I'm leaning towards Rafael Dos Anjos, it's a good fight; it's entertaining. I think the match up works well I don't know if he is booked to fight anybody'
'I'll fight anybody….I will admit that I'm not interested in a Gilbert rematch. I want to get my title back and those other guys (Gray Maynard, Khabib Nurmagamedov, Dos Anjos) make sense. I want to get my title back in the quickest route, I'm a pretty mentally strong person and I'm not shook up from the loss to Pettis.'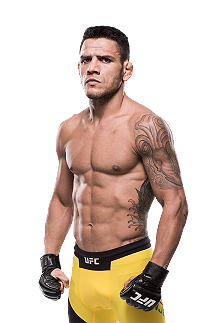 A fight with Dos Anjos would certainly be an interesting one, Henderson being the former champ means he will probably have quite a good say in who he fights next. Should he lose that fight, things may start getting a bit harder.
The UFC 155lb. division is eternally deep, heavy at the top with mere ounces of difference in descent. My suggestion would be for Bendo to pull a 'Lyoto Machida'; meaning he should reinvent himself and knock his next opponent the fudge out.
'I'm looking to fight in early February, I'm wondering whether it should be PPV or a free TV card. I like Fox cards, free TV cards and I think I can get more exposure, a million viewers instead of a couple hundred thousand.'
'Whatever happens between (Thomson and Pettis) happens, I don't really care. I'm just ready to put in a lot of hard work to get that belt back. I'll do my convincing in the cage, not by talking. I'll make (Dana White) a believer.'
So if Henderson has his own way, he will be facing surging Lightweight Rafael Dos Anjos in February. I personally think this could be a great scrap, it certainly carries huge implications for the title picture.