Top 10: LowKick.com Staff Light Heavyweight Rankings
Posted on August 20, 2012, 07:14 AM by Bryan Fontez
(Rankings conducted by Bryan Fontez and Evan Holober)
The Light-Heavyweight division was once the premier division of the UFC. And although it is still fairly stacked, the now short list of opponents is quickly thinning out. Partially thanks to the insane talent of Jon Jones. We've seen the 205 belt move around more than any other over the years, and for the very first time since Chuck Liddell it seems to have finally found it's home on the waist of a talent that continuously grows and get's better with every opponent. Without many threats left to challenge him, the rankings after #1 are quickly becoming clouded and irrelevant. So we'll use this opportunity to find some relevance in these divisional rankings one more time, before Jones finally erases all possible threats to his belt. Unless however we become witness to one of the largest upsets in UFC history. Now that would be interesting. Wouldn't it?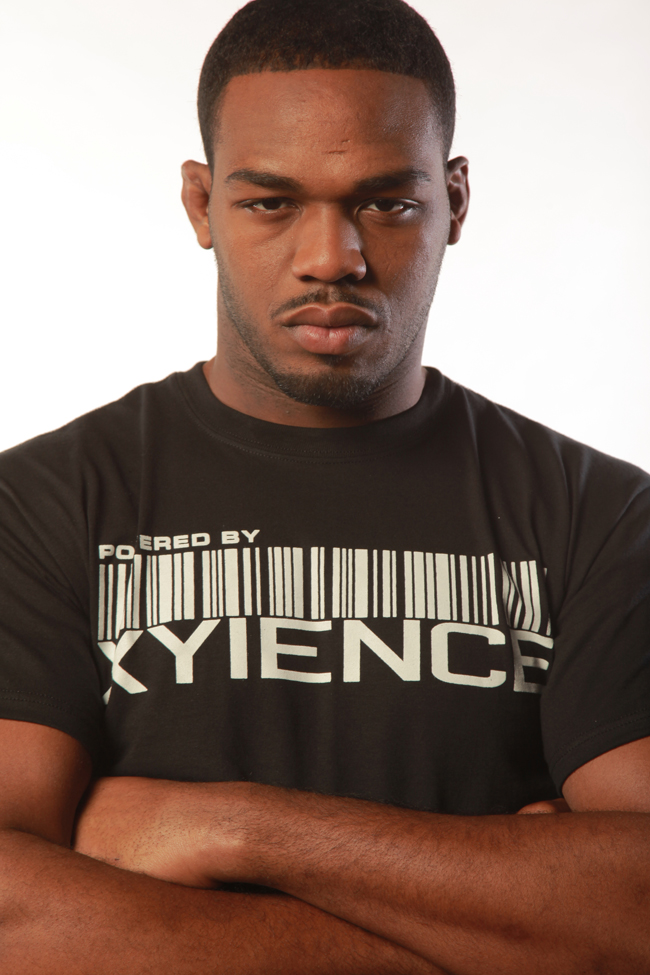 1. Jon Jones - The Ultimate Fighting Championship Light Heavyweight champion Jon "Bones" Jones is one of the best fighters in UFC history. He blends a dynamic striking game, filled with an array of spinning kicks/elbows, with a violent ground attack fueled by an extensive imagination. His ever growing resume includes stoppage wins over Mauricio "Shogun" Rua, Lyoto Machida, Quinton "Rampage" Jackson, along with dominant decisions of Rashad Evans and Stephan Bonnar. Jon's only blemish came against Matt Hamill in a fight he was nothing short of dominant in. Steve Mazzagatti disqualified him for illegal "12-6" elbows while he was mounted atop Hamill even though Matt was already clearly done by that point. Danny Henderson is the next to take on the task of figuring out Jones.
2. Dan Henderson - On a 4-fight winning streak against the likes of Sobral, Cavalcante, Fedor and Shogun. Not only is Hendo still around and kicking, but he almost seems to be getting better. After competing at heavyweight and knocking out Fedor - who outweighed him by atleast 20-30 pounds - he quickly followed that up, with what could arguably be considered as one of the best Mixed Martial Arts fights of all time, defeating Mauricio Shogun Rua in the process. With nothing but momentum on his side, and the reality that he's realistically only got one last shot at a UFC belt. Hendo now has the opportunity to shock the world, take the belt, rank himself as #1 and cement his legacy as one of the best fighters that ever lived. The world will be watching to see what takes place
3. Rashad Evans - "Suga" is a former UFC LHW champion that holds wins over Tito Ortiz, Forrest Griffin, Phil Davis, and Rampage Jackson. Evans comes out with a countering approach where he utilizes his powerful hands, while falling back on his wrestling to contest the fight on his terms. Rashad has been able to gut through victories when he has needed to also. Forrest Griffin dominated the first round against him, and Rashad came out like a man possessed in the second. Thiago Silva (who was most likely "enhanced" during the fight) rallied hard in a fight Rashad was winning, but Evans was able to hold on despite getting rocked several times. He was also the first fighter since Stephan Bonnar to last the entire match with Jon Jones. His next step is unknown at this moment as he has contemplated publicly about moving down to 185 lbs.
4. Mauricio "Shogun" Rua - Shogun is one of those fighters that started so young and has been around so long, that you have to do a double take when looking at his age. The guy just turned 30 last november. Some fighters have started their MMA careers at this age and yet Shogun seems to have been fighting for a life time. I have no doubt Shogun is one of the best fighters at Light-Heavyweight and possibly in history. But his talent isn't what's being questioned, it's his passion, his desire, his discipline and at this point his longevity. Even at 30, with all the wars he's been a part of and multiple surgeries he's undergone. How much more can he take. The years and the battles must be wearing on him, and they'll catch up eventually. With a thrilling win over Brandon Vera recently, Shogun is back on the winning track. Let's see if he can maintain the focus he needs to be the best that he can, because he's got a big task coming up in the form of Aleksander Gustaffson.
5. Lyoto Machida - An enigma that was once crowned the future of UFC's marquee division, Lyoto Machida is one of the most talented fighters in any weight class of mixed martial arts. He mixes his great karate background with otherworldly timing, and in turn creates some of the best striking the UFC has ever seen. His only blemishes have come against the champ, and Shogun where his ability to take damage has come in to question a bit. The footwork he utilizes gives him a leg up on wrestlers that look to take him to the ground (which is exemplified by great wins over Tito Ortiz, Rashad Evan, and Ryan Bader). After his knockout win of Bader, Machida was promised a title shot at the winner of Jones vs. Henderson later this year.
6. Alexander Gustafsson -This 25 year old Swedish prospect is 14-1 with his one loss coming via submission against Phil Davis 2 years ago. Since then he's put together an extremely impressive run of victories finishing Cyrille Diabate, James Te-Huna, Matt Hamill and Vladimir Matyushenko within the first two rounds, and then most recently winning a decision over Thiago Silva. In the eyes of many Gustaffson seems to be flying low under the radar of most casual fans and even fellow fighters. Which is why I feel like he isn't given the respect or notoriety that he deserves. With great skills in all area's Gustaffson is a young, long, lean and well-rounded fighter with the capability of being something truly special. His upcoming bout with Shogun will show us what he's made of.
7. Phil Davis - With as good a background as you could ask for entering MMA "Mr. Wonderful" Phil Davis is a former NCAA division 1 All-American, and 2008 National Champion at 197 lbs. This has led him to become a formidable threat on the mat, as he carries submission wins over the likes of Alexander Gustaffson and Tim Boestch (along a wrestling heavy decision victory against Antonio Rogerio Nogueira). However, he has not been able to parlay that athleticism into his striking game as he still looks robotic and uncomfortable whenever he cannot force his opponent to the ground. His latest fight was against Octagon newcomer Wagner Prado, and he did not look good. He was hit with good shots in the first round, and in attempt to push Prado away accidentally poked the Brazilian in the left eye. The fight was quickly called after as Prado was unable to continue.
8. Ryan Bader -If there were a ranking for most badass nick name. Darth Bader would be at the top of my list without a doubt. But this is not that kind of list unfortunately. Bader won the ultimate fighter, put some solid wins together, showcasing his heavy hands in the process with a KO against Keith Jardine, and then ran into a brick wall named Jon Jones. He then lost against Tito Ortiz and then picked up two wins over Brilz and Rampage, only to be brutally knocked out recently by a fighter who simply outclassed him in Lyoto Machida. Bader is a big strong 205'er who possesses some heavy hands and serious wrestling skills. But until he makes some drastic improvements to his striking and submissions game, he will forever hover at the decent but not elite level. It's his lack of dynamic skills and his one dimensionality that has kept him where he is. And unless he makes a serious change to improve I'm afraid he may just turn into the Light-Heavyweight gate keeper.
9. Quinton Jackson - Perhaps the most accomplished person on this list, Rampage has seen better days. His decision victory, that unified the PRIDE and UFC LHW titles against Dan Henderson at UFC 75, seems like it was ages ago. His knockout of Chuck Liddell to win his first major championship is just a fuzzy memory. It's not that he doesn't have the talent to compete with today's competition, it's the fact his heart just doesn't seem in to it anymore. Jackson showed up to his last fight against Ryan Bader six pounds overweight, and was unapologetic when questioned (even claiming he did the UFC a favor by not pulling out). The wins he carries, plus his level of competition faced keep him on this list. Rampage takes on Glover Teixeira in what might be his last fight in the UFC (which he has nicknamed "U Fight Cheap"). If he does not find the drive to train like his career depends on it, we will be welcoming a new entrant to this top ten afterwards.
10. Forrest Griffin - Forrest is one of those fighters who has built a career around his humour, his heart and his lovable personality. It's difficult not to like Forrest Griffin, he's humble and honestly loves the sport. But for the same reasons most of us may like him, he can also be disappointing. Griffin is one of those fighters who has always been big and strong with a lot of heart. But my one complaint isn't with his skills, it's with his discipline and his passion to succeed. Forrest may not be the most skilled fighter, but I believe he's much better than the casual fan gives him credit for. After all, he didn't become champion by sheer luck. He outsmarted and out strategized a very game Rampage Jackson. To be honest, the only thing keeping Forrest from being better is himself. After seeing him flee from the octagon on numerous occasions it's clear that he may not possess the mental fortitude necessary to become champion again. But at the end of the day that will be up to him. I still think Forrest has a lot of fight left in him, and as long as he keeps fighting, I'll keep watching.