As fans are still trying to deal with the monumental news that long time welterweight champion Georges St. Pierre will be vacating his UFC title, they are also dealing with the news that Johny Hendricks and Robbie Lawler will be given the opportunity to assume the mantle.
Scheduled to meet on March 15th in Dallas, the number one ranked Hendricks will take on the number three ranked Lawler in a winner gets all the marbles, showdown.
For many fans they don't have a problem with the pairing and think it a good one.
Hendricks is, after all, the number one ranked fighter in the division and although he recently lost a title challenge for the belt at UFC 167 this past November, he was even in loss, the biggest threat and challenge the champ had ever faced. To the point, many fans, including UFC President Dana White, thought "Bigg Rigg" won the fight. The fight was so close / controversial, that an immediate rematch between the pair was considered to be the order of the day.
Alas and as it turns out today, that fight is not going to happen. However and with that said, as Bigg Rigg was set to face Rush again, his place in the divisional settlement of the vacated belt is not in question. In short, Johny may have his detractors out there (namely GSP fans), but given Rush has left the brand, no one would deny him one of the two open slots for a title match.
That of course brings us to Robbie Lawler.
"Ruthless" is on a three fight winning streak and coming off of a split decision win over number four ranked Rory MacDonald. In the fight, Lawler clearly won round three, lost round two and may or may not have done either or, in round one. However and regardless of how a fan might view the first five minutes, Robbie most certainly didn't dominate or stop MacDonald. Indeed, at the fight's end, Lawler was on his back taking elbows to the head.
His other two wins were over journeyman fighter Bobby Voelker, who took the fight on short notice and was subsequently KO'd in the second round for his efforts, and Josh Koscheck. "Kos" controlled Lawler on the ground and against the cage for much of the first, but eventually ended up getting smashed by Robbie on the mat near the round's end.
In view of him, Robbie has earned his ranking and indeed it can be argued that he's earned his title shot. However, was he the best candidate for the job?
On that question, many Carlos Condit fans will resoundingly say "no".
If that's the case, then what would be the case for Condit getting the title shot over Lawler?
To Condit's fans it's probably a cut-and-dried one.
"The Natural Born Killer" is the number two ranked fighter in the division, and ahead of Lawler and immediately behind Hendricks. On that point alone, Condit's fans and perhaps the purists, who believe that rankings matter, will argue all day long that the second title shot assignment should have gone to Carlos.
On the point, they have a point. There's no logical reason to select Lawler over Condit and given that Condit's UFC on FOX 9 match with Matt Brown was scratched from tomorrow night's Sacramento card, he's not only available, but he's also in shape. In a nutshell, he's ready today for a fight that's 90 days away.
Further, many of his fans might argue that a fight between Condit and Hendricks would settle any unresolved issues from their UFC 158 match. As fans know, Condit lost that fight in a unanimous three round decision, yet many, including Bas Rutten, believe that Condit actually won the bout. They feel that Bigg Rigg simply took "CC" down and did nothing with him, save for fend off Condit's submission attacks.
Further still, those same fans believe that regardless of how the judges saw the fight over three rounds that Condit would have prevailed through five. Indeed, "TNBK" did look to be the fresher fighter by the end of the fight and was definitely frustrating Hendricks in the clinch and on the mat. As such, Condit's fans believe not only that the juges got it wrong, but also that Johny was (ostensibly) saved by the bell.
Of course, there's also the fact that Condit is coming off of an impressive TKO win over Martin Kampmann at UFN 27 in August, where Lawler is coming off of his (debatable) split decision victory. Of he two matches, Condit clearly had the better performance.
Finally, Condit supporters would probably argue that Hendricks will just take Lawler down for five rounds and take the title via simple ground control. As such, they feel their fighter has been there before, knows how to deal with Hendricks either standing or on the mat and subsequently, poses a better challenge for the belt.
In a compendium, Condit's fans and supporters would argue that it would have been more reasonable to match Condit with Hendricks and then pair Lawler with Brown, or give him the winner of Hendricks / Condit, than to place Ruthless in the title match.
However and as in all things related to the UFC, the promotion's president, Dana White, doesn't care what fans opinions are, so the whole debate is rendered moot. That said, it would have been nice if White had allowed St. Pierre to make his announcement and then asked the fans, via an online poll, who they would have liked to have see in the title match. Perhaps that's just wishful thinking, but then again, it would have been nice. After all, how many times a year does a nine time defending divisional champ vacate his title? As such, it would have been nice if the fans had been (quickly) consulted as to what their thoughts were on resolving the issue. Call it a tip of the cap to Rush's fans and even his detractors; the ones who bought all of his pay-per-views.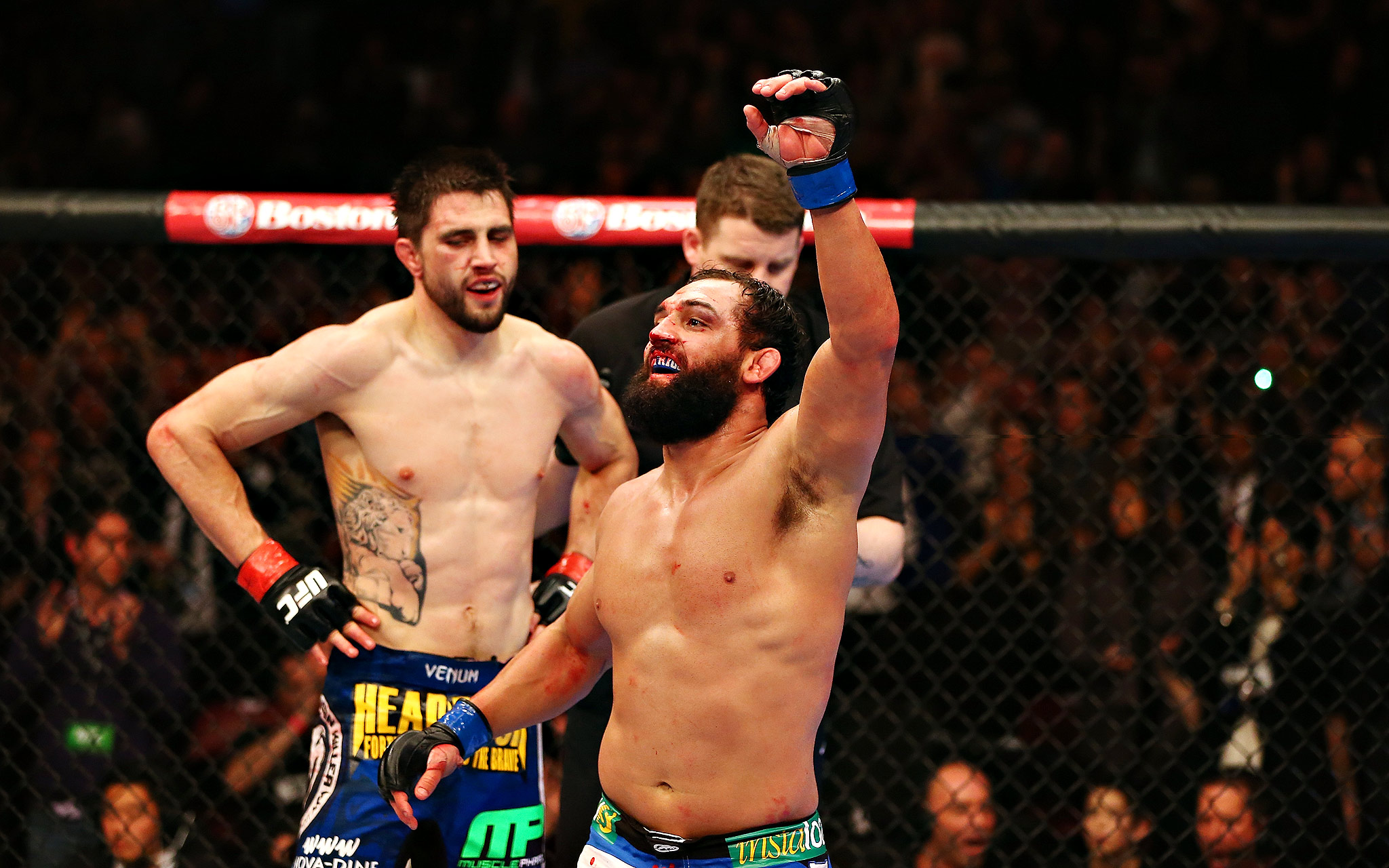 Follow LowkickMMA.com on