Pat 'Hype or Die' Barry announced on Friday of last week, that he would be stepping away from his mixed martial arts career and UFC contract, and in an effort to explore his options relative to his roots in kickboxing.
As Barry's agent, Brian Butler, noted in the 'HD's' official statement, "recent changes in the landscape of combat sports", namely economic, have made it possible for Barry to entertain the idea of leaving MMA and going back to the stand-up sport that he loves so much.
Of course, the changes in landscape that have caught 34 year olds eye are that of the "Glory" kickboxing promotion.
Founded in 2012, Glory has become the new top-dog in the sport, while in turn, the sport itself has undergone resurgence over the last two years. As such, Barry has come to the conclusion that he might be able to have his cake-and-eat-it-too, which is to say, that HD must feel that he could make the same, similar or better money in 'KB' as that which he's been making in MMA. If this is the case, then Barry truly would have the best of both worlds; earning a living fighting, while at the same time no longer having to worry about the wrestling and grappling aspects of a fight.
Today, it appears Barry took one step towards that nirvana.
As proclaimed through his Twitter account, Barry has officially announced that he has signed with Glory and that his first fight with the promotion is set for May; opponent yet to be named.
Further, HD also announced that he'll be taking part in the 'WKA' North American Championship kickboxing tournament, which will be held on March 22nd in Richmond, Virginia. As such, the WKA event will put Barry back in the ring ahead of his Glory debut.
For Pat's devoted fans they'll be happy seeing him back in the ring plying the trade that he loves so much and not weighted down by issues of wrestling and grappling. However, and regardless of a change of rules and brand, it doesn't hide the fact that Barry's last three losses in the UFC were by T/KO and not by way of submission or ground control. Resultantly, some fans might argue that HD has jumped from the frying pan into the fire.
Beyond that, many fans will argue that Barry's real problem is that he's too small in stature and size for the division that he's fighting in. That at 5'11" and 240 pounds, Barry stands little chance against the behemoths of the heavyweight class and that he'd be more likely to have success at light-heavyweight; either in the UFC or Glory.
However, Pat has never been one to want to shed the weight and fight opponents closer to his own size; no. Hype or Die, rightly or wrongly, is that fighter that wants to stand and trade with the heavyweights and kill or be killed. Ironically, it's that folly which makes him such a hero to so many fans.
GUESS WHO'S SIGNED TO @GLORY_WS ?!?! @BrianButler_Au @SuckerPunchEnt @AlienwareMMA

— Pat Barry (@HypeOrDie) February 3, 2014
1ST KICKBOXING FIGHT SINCE 2007 WILL BE MARCH 22 IN RICHMOND VA AT WKA THEN GLORY IN MAYYYY!!!! @BrianWKA @BrianButler_au @SuckerPunchEnt

— Pat Barry (@HypeOrDie) February 3, 2014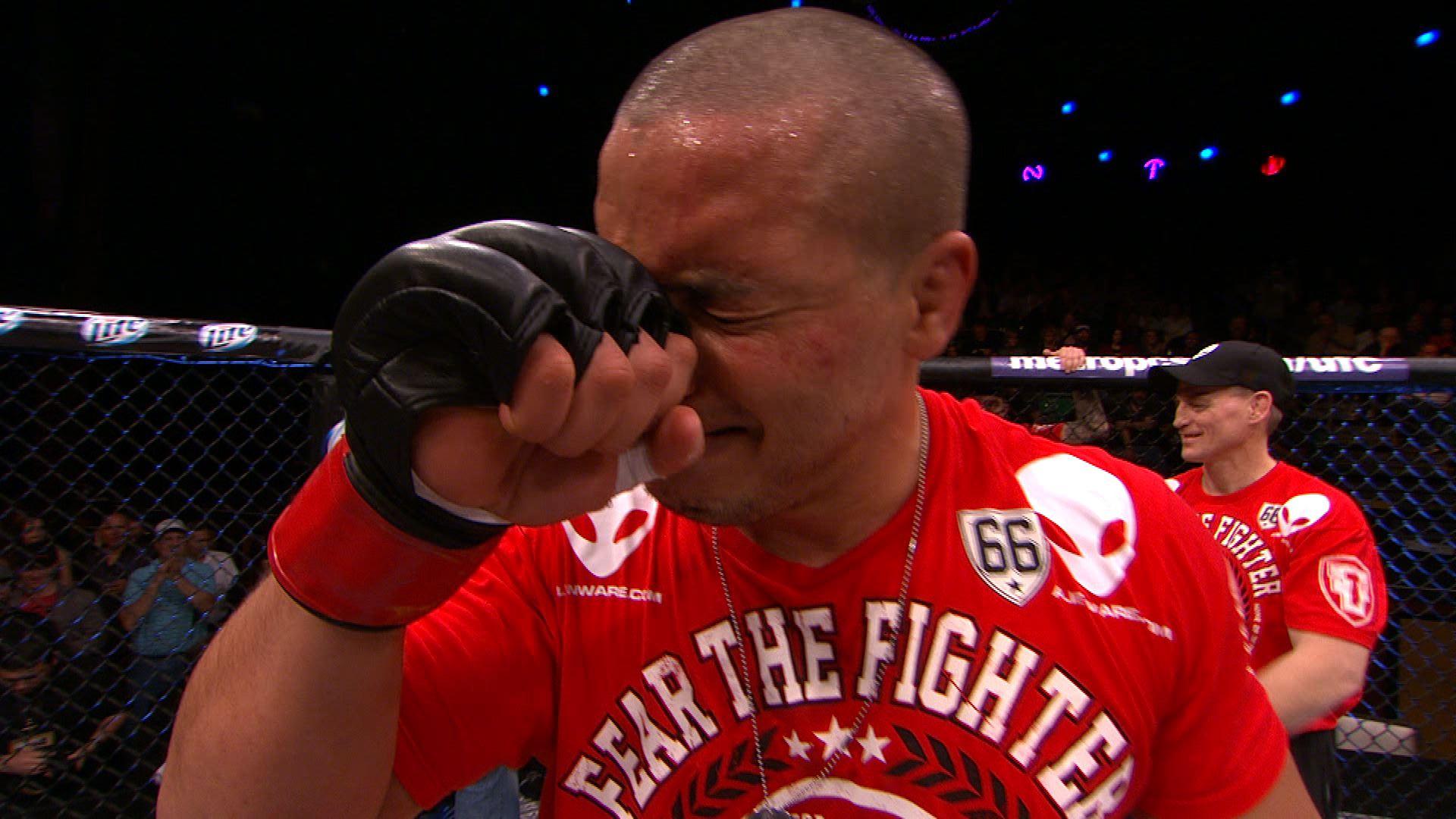 Follow LowkickMMA.com on