Mixed martial arts and kickboxing veteran Mirko 'Cro Cop' Flipovic signed for kickboxing promotion Glory at the weekend. The current K-1 world champion and Pride 2006 open weight champion, is reportedly going to take on Remy Bonjasky for his first fight in a rematch from their 2002 encounter. Cro Cop won that match due to a doctors stoppage in the second round.
The fight has not officially been announced yet but reports indicate that 'Cro Cop' will make his Glory debut in his homeland Zagreb, Croatia. Bonjasky, who is a three time K-1 world champion, will be looking to settle the score in what could be his retirement fight. The dutchman is 38 in January and will be looking to relax after having a staggering 94 professional fights in his career.
Flipovic left the UFC after being knocked out three times in a row. He is 1-1 in smaller organisations since he left the UFC but he has primarily focused on kickboxing. After beating Ray Sefo in his kickboxing comeback 'Cro Cop' went on to win the K-1 world championships. In his prime the Croatian was a devastating finisher who had some of the most lethal high kicks in martial arts. "Right leg,hospital; left leg, cemetery.
There is no doubt that 'Cro Cop' is one of the greatest fighters of all time, even if he never made it to the top in the UFC. His Pride and K-1 wars are legendary and his battle against Fedor Emelianenko at Pride Final Confilct in 2005 will go down as one of the greatest fights of all time. At 39 years of age however, you just have to wonder how much longer 'Cro Cop' could possibly have left? How much more can his body take after alll the battels it's been through?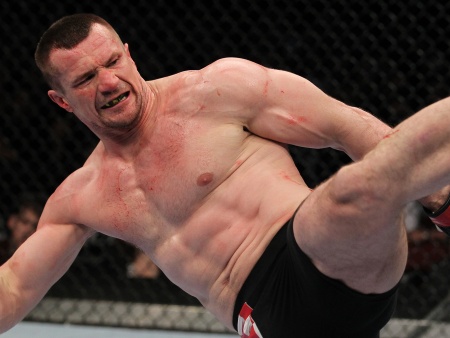 Follow LowkickMMA.com on