Matt Brown has had a heck of a run over the last two years. Beginning in February of 2012 the "The Immortal" has snapped off six consecutive wins, running his overall senior circuit record to 11 – 5.
Turning around a career that many thought was going nowhere, Brown suddenly emerged into the spotlight last August when he put away Mike Pyle at UFC Fight Night: Shogun vs. Sonnen. The twenty-nine-second KO marked Brown's fourth straight T/KO victory and his fifth stoppage out of his last six fights, and wins. To say the least, Brown has developed forward momentum in the 170 pound weight class.
However, that momentum and the possibility of a title shot that it brought, has slipped through Brown's fingers. Scheduled to fight Carlos Condit in a title challenger match this past December, Brown was forced to scratch from the fight as the result of a back injury. Subsequent to that, Brown has been on the shelf with his mojo growing cold.
Now healthy and heading back into the Octagon this Saturday night in Ohio, "The Immortal" finds himself fighting a lesser ranked opponent than the one he had in Condit, in the way of match with Erick Silva. Ranked at number 14 in the welterweight division, Silva is a full seven slots below Brown and outside of the ranks top ten grouping.
Further, "Indio" is sitting at a record of 4 – 3 in the brand and has yet to cull back-to-back victories. In short, and as compared to Brown, Silva has been a hit-and-miss fighter in the senior circuit, and one that has yet to find his feet, and regardless of having four finishes to his credit in the brand.
Oddly enough though, Silva is going into the fight favored to win the bout, and with UFC President Dana White singing "Indio's" praises – White believes Silva should be ranked closer to Brown at No. 7, than his No. 14 slot.
However, none of this seems to matter to Brown. As "The Immortal's" commented to Bloodyelbow.com, he feels he's done all that he needs to do to earn a title shot. As such, Brown appears to be of the mind that a win over Silva in Cincinnatti should bring him that opportunity.
His words:
"I don't think anybody has the kind of streak that I have going. I don't think anyone has put on fights as exciting as the ones I have put on. I don't think anyone has finished fights the way I have. I believe I have every right to be at the top, and the only argument is whether I have fought guys who are at a high level as those guys.
I have won all the fights they put in front of me. I've never asked for anything different. I feel I have performed well enough to compare to other contenders performances and I should be considered for a title fight."
Regarding his title aspirations, many fans might argue that seven straight wins, and particularly with a victory over the highly touted Silva should earn Brown his title shot. However, other fans might argue that regardless of his winning streak "The Immortal" has yet to beat a top ranked fighter. As such, they might want to see him matched with one of the top five contenders before he gets a shot at the 170 pound throne.
Regardless, Brown has to get past Silva first and ranked No. 14 or not, he's still a 16 – 4 – 1fighter professionally, with an 81% finishing rate, and not an opponent to be taken lightly.
Photo courtesy of Matt Brown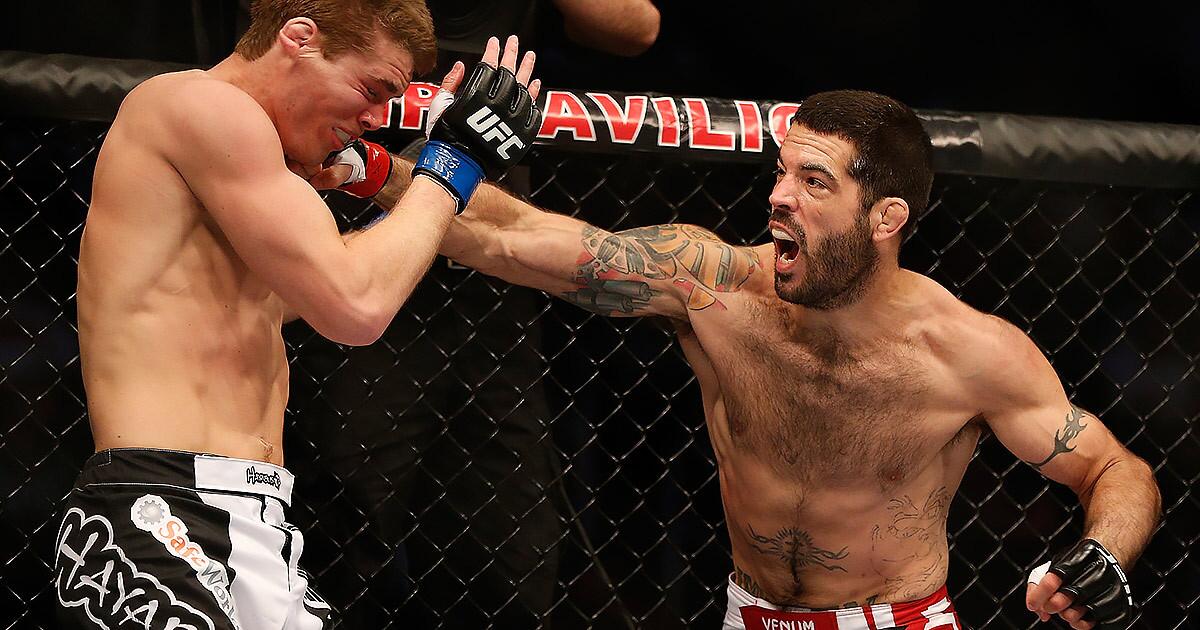 Follow LowkickMMA.com on