Former UFC heavyweight champion Junior Dos Santos looks to have switched camps and the split from his long-time affiliate, Team Nogueira, doesn't appear to be amicable.
'Cigano' has been with the Nogueira brothers (Rodrigo & Rogerio) for years and the familial bond that JDS shares with them, particularly Antônio Rodrigo Nogueira, is almost legendary. Indeed, Minotauro has been likened to a hero to Dos Santos.
However, all that appears to have changed and from what fans are hearing now, as from Globo.com, Junior has begun to pitch his tent with team Nova Uniao (New Union).
Quoting the article:
"Everyone knows that Junior Cigano is created by Rodrigo Minotauro and Rogerio Nogueira. The most famous twins (in) MMA got him home, food and laundry for the good boxer, that even one day was heavyweight champion, and took him in tow for the UFC. What almost no one knows is that the relationship between them is shaken.
Since last week, Gypsy is in Rio de Janeiro and so far didn't show up at Team Nogueira, a team of brothers and Minotauro Nogueira. Instead, Gypsy has trained in Nova Uniao, a rival team. Minotauro is not a bit happy with the attitude of his former pupil and peer has called Gypsy 'vain.' He feels betrayed by his friend who vowed never to face him in a MMA fight.
The Coach Luiz Dorea is playing the role of firefighter and is trying to put out the fire that threatens to consume the relationship between Minotauro and Gypsy. Since last week, he has said Gypsy will make an exchange program between Nova Uniao academies and Team Nogueira. And then go on to more training in the United States. But yesterday, were present at Team Nogueira Erick Silva, Rafael Feijao, Minotauro Nogueira and preparing to face Roy Nelson; again no Gypsy!"
If indeed this is the case and JDS has jumped ship and joined the likes of Jose Aldo and Renan Barao over at Team Union, then perhaps he's come to the same conclusion that BJ Penn has, and decided that this is the team to train with.
As lead by head coach Andre Pederneiras, the team is a group of hungry, motivated fighters and one that sports two UFC championship titles, bantam and featherweight, as cumulatively defended nine times. In short, Team Union is a club with a track record of success.
As such, Junior may be thinking that some of that success can rub off on him by joining the club.
At 10 – 2 in the promotion, Junior finds himself in a difficult position. On the one hand he's the best fighter in the UFC's heavyweight division and no one appears to be able to touch him. On the other hand, he's stuck playing second fiddle to division champion Cain Velasquez, the one man Cigano can't seem to beat; or at least by anything other than a flash KO; UFC on FOX, November, 2011.
And therein lays the problem and perhaps the reason for shifting camps. Three time JDS has gone to the well against the champ and only once has he been successful. In his second and third outings, Velasquez beat Junior from pillar to post, and if the first of the two beatings wasn't bad enough, the second surely topped it. In the match (UFC 166), Junior was out classed and out gunned, and although he put up a valiant effort (truly he is tough) he was, nonetheless, crushed. To the point, it was so bad that many thought Cigano's corner should have thrown the towel in and saved their fighter the beating he was taking. However, they didn't and instead, elected to leave their fighter in the match and as against a man that (literally) looked as if he were killing him (Junior).
Given that fight and how he's done against Velasquez overall, perhaps the former heavyweight champion has come to the conclusion that it's time for him to move on and that he's learned all that he can from Team Nogueira. If this is the case, fans will probably think it a smart move and one that he should have made some time ago.
Translation via Google Translate.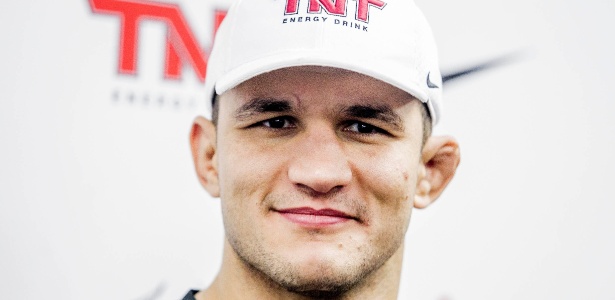 Follow LowkickMMA.com on