Early in 2013, the UFC introduced an official fighter ranking system. The introduction came with both positive and negative feedback from MMA media. One of the main positives of the ranking system is that it gives fans a clear picture of who the contenders are in the division.
The negative side of this implementation is that the official rankings haven't made any improvement on how fights are selected. As we have seen in the past year, title shots have been based on entertainment and potential PPV buy factor, not on official rankings.
Just ask current No. 1 Welterweight contender Johny Hendricks. 'Bigg Rigg' knows all too well that the official rankings don't essentially mean a thing in the fight business.
Coming off a destructive finish of Martin 'The Hitman' Kampmann in under one minute at UFC 154, Hendricks found himself as the No. 1 ranked contender. On a five-fight win streak with three finishes, Hendricks expected G.S.P next.
St-Pierre fought in the main event that night, taking a unanimous decision win over 'The Natural Born Killer' Carlos Condit.
So pairing 'Bigg Rigg' and 'Rush' up seemed obvious right ? Not exactly, as the UFC had other ideas. Instead of booking the correct match according to 'official' rankings, the UFC decided to go with a different option: Nick Diaz was given the title shot against St-Pierre.
Diaz was a former Strikeforce Welterweight champion but the match failed to make sense from a fan and media perspective. Diaz was coming off a loss to Condit for the interim championship; St-Pierre had just beaten Condit. So matching the two up seemed unfair.
It isn't the first time the UFC has done this. Earlier this year Chael Sonnen was granted a Light-Heavyweight title fight against kingpin Jon Jones when he was coming off a second round TKO to former middleweight champion Anderson Silva.
It seems the Official rankings haven't changed much, if anything at all. Luckily for Hendricks he's now got a match setup with GSP next week at UFC 167. He has the chance to prove to the world that he should never have been overlooked at all. His path to the title shot was incredibly stacked with talent and may play a role in his performance against GSP.
Such a talented division will often produce high quality contenders, simply from the experience they gain from their fight to the number one spot. Expect to see the best Hendricks ever in the biggest fight of his life. He'll need to against the greatest 170-pound fighter of all time.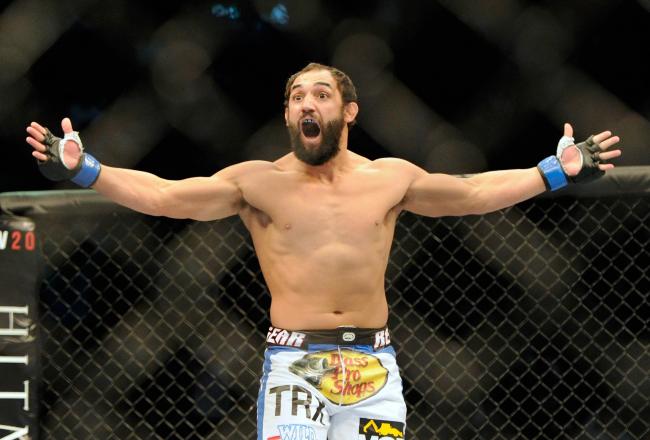 Follow LowkickMMA.com on