Edson Barboza is 7 – 2 in the UFC and a lightweight that exhibits tremendous promise in the brand. Indeed, this past weekend in Orlando, Florida, the Brazilian fighter was set to crack the division's top ten list when he fought the (then ranked) number eight fighter in the class, Donald Cerrone.
However, the 28 year old came up short in his UFC on FOX 11 match with "The Cowboy," and was subsequently dispatched by way of a first round – rear naked choke – submission, as set up by a stiff left jab.
Regarding the loss, the defeat doesn't sit well with Barboza. By his account, he had all the tools to win the fight, but was simply caught unaware by a "lucky punch" from his opponent.
In light of his assessment, the number thirteen ranked Barboza – down from twelve post-fight – wants a rematch with Cerrone. To the point, he wants to prove that he's "better" than Cerrone and minus the need of any "luck blow."
As Barboza told MMA Junkie:
"If UFC gives me a rematch, I will be there…It's hard to talk about that fight. I knew I had everything to win that fight. I came hard to finish it. I wanted that win so bad…I blinked at the exact time that he punched, so I didn't see the blow. If I had seen it, he wouldn't have dropped me…He had his lucky blow, so good for him. Anyway, no matter the result, I'll prove that I am better than him without a lucky blow."
In terms of it, fans wouldn't be upset at seeing a rematch between Cerrone and Barboza. However, the Brazilian is going to have to earn it first. The UFC is not going to simply hand him another fight with "The Cowboy."
As to whether or not it was a lucky punch, it certainly didn't look that way to most fans. Rather, it appeared to be a well-timed jab from a highly technical fighter and nothing less. It's also coincides with the moment when those "two golden words" popped into "The Cowboy's" mind – as stated post-fight – and Cerrone thought "F*** it," and began to "turn it on."
Perhaps what Barboza should really take away from the loss is that he was initially doing well against a veteran fighter, but became cocky and overly confident in front of him. Concordantly, he was made to pay a heavy price for his display of Octagon hubris.
In review of his performance, it's more likely that it was Barboza's ego that let him down and not his eyelids.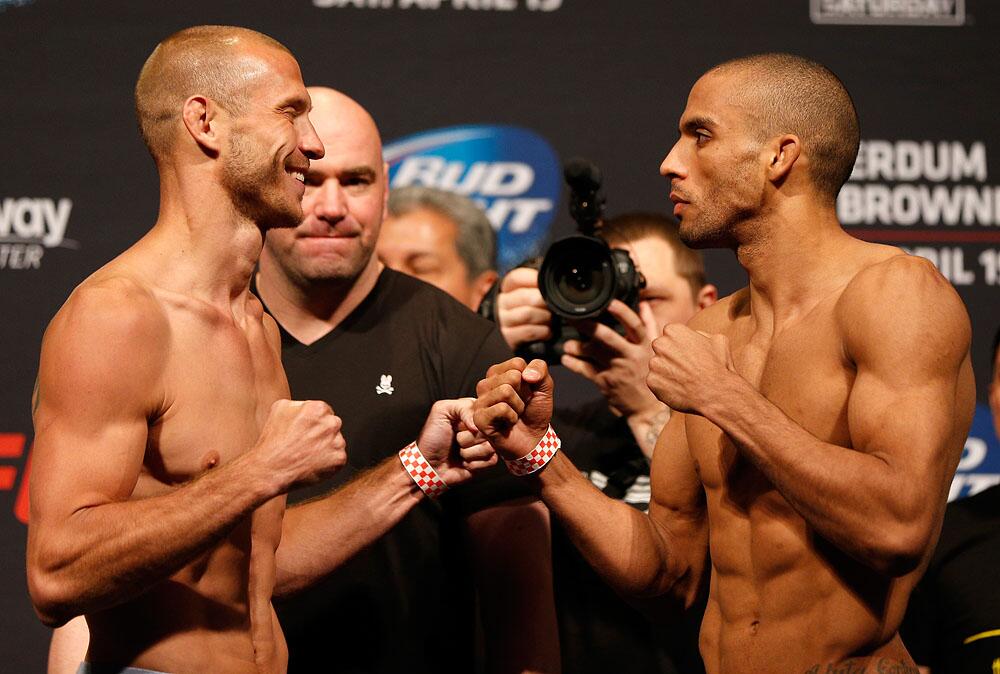 Follow LowkickMMA.com on