Last night on FOX Sports Live, UFC President Dana White addressed the issue of Freddie Roach and the legendary boxing coach's recent remarks, regarding former UFC welterweight champion Georges St. Pierre.
On the issue of whether or not GSP had complained about headaches, White stated that it was all news to him.
More to the point, White stuck to the same story that he's been telling since the night of UFC 167 and 'Rush's' last fight, which is that GSP vacated his belt and stepped away from the sport for personal reasons and nothing more.
The Q & A of the interview went as follows (questions in paraphrase):
Did St. Pierre mention headaches before stepping away from the UFC?
"No. The crazy stuff I keep hearing back from Georges St-Pierre is unbelievable. No, Georges St-Pierre never complained to us about headaches. Georges St-Pierre has never publicly said the real reasons why he stepped away from the UFC for a year. When he sat down with Lorenzo (Fertitta) and (me), it was a whole different set of issues; personal problems. It had nothing to do with headaches or drug testing or anything else that's been said.
Did GSP tell you he had personal issues?
"Not only did he tell us it was personal issues, he told us what the personal issues were.
Why Is GSP complaining?
"I have no idea. I have no idea. I don't know if he's just trying to draw a smokescreen to what he's really dealing with and doesn't want to publicly talk about. I don't know."
Can you (White) tell us what GSP's personal issues are?
"No. If he wanted to, you sound like Ariel Helwani, now."
The FOX interrogator interjected and stated that as Rush had now "thrown some stuff" at White and is (seemingly) being inconsistent in his reasons for leaving the brand, that she (the questioner) wanted to know what Rush had told White backstage at UFC 167.
To that White replied:
"When Georges St-Pierre fought I called it like I saw it. I didn't think he won the fight. I thought Johny Hendricks won the fight. That's my opinion as the president of the company and as a fight fan. What Georges St-Pierre told us in private I would never repeat. He can get as kooky as he wants to get and say whatever he wants to say, but I would never repeat what he told us."
As to what to make of it all, fans can probably deduce the following, which is, that the relationship between White and GSP has soured, at least somewhat.
Although White doesn't throw Rush under the bus, he did, however, call him "kooky" and described his actions as throwing up a "smokescreen." As both of those terms have negative connotations, they could easily be viewed by Rush's fans (and perhaps even GSP himself) as a poor way of talking about a great champion and a fighter that's made as much money for the promotion as St. Pierre, has.
In terms of personal slights and the "stuff" that GSP has thrown at White or the UFC, fans might scratch their heads as to (exactly) what that might be. So, let's set the record straight.
Yes, St. Pierre has spoken about a disagreement with the UFC regarding drug testing, but that would be the extent of it. Rush has made no derisive or snide remarks about the promotion or White, directly. He certainly hasn't run the brand down. More to the point, Rush has only spoken once and that was at a promotional press scrum. That's it.
Further, GSP has made no statements about White's post-UFC 167 remarks. As such, there's no "stuff" there to talk about.
As to Freddie Roach's remarks, they are exactly that, Freddie's remarks; not GSP's. Concordantly, Rush cannot be faulted for them even if they're accurate. They were either told to Roach in confidence and as such, should not have been repeated, or they are Roach's inaccurate remembrances. Either way, they are not attributable to GSP and subsequently not his responsibility.
Perhaps the best solution for all parties concerned would be to have no comment and to let sleeping dogs lie.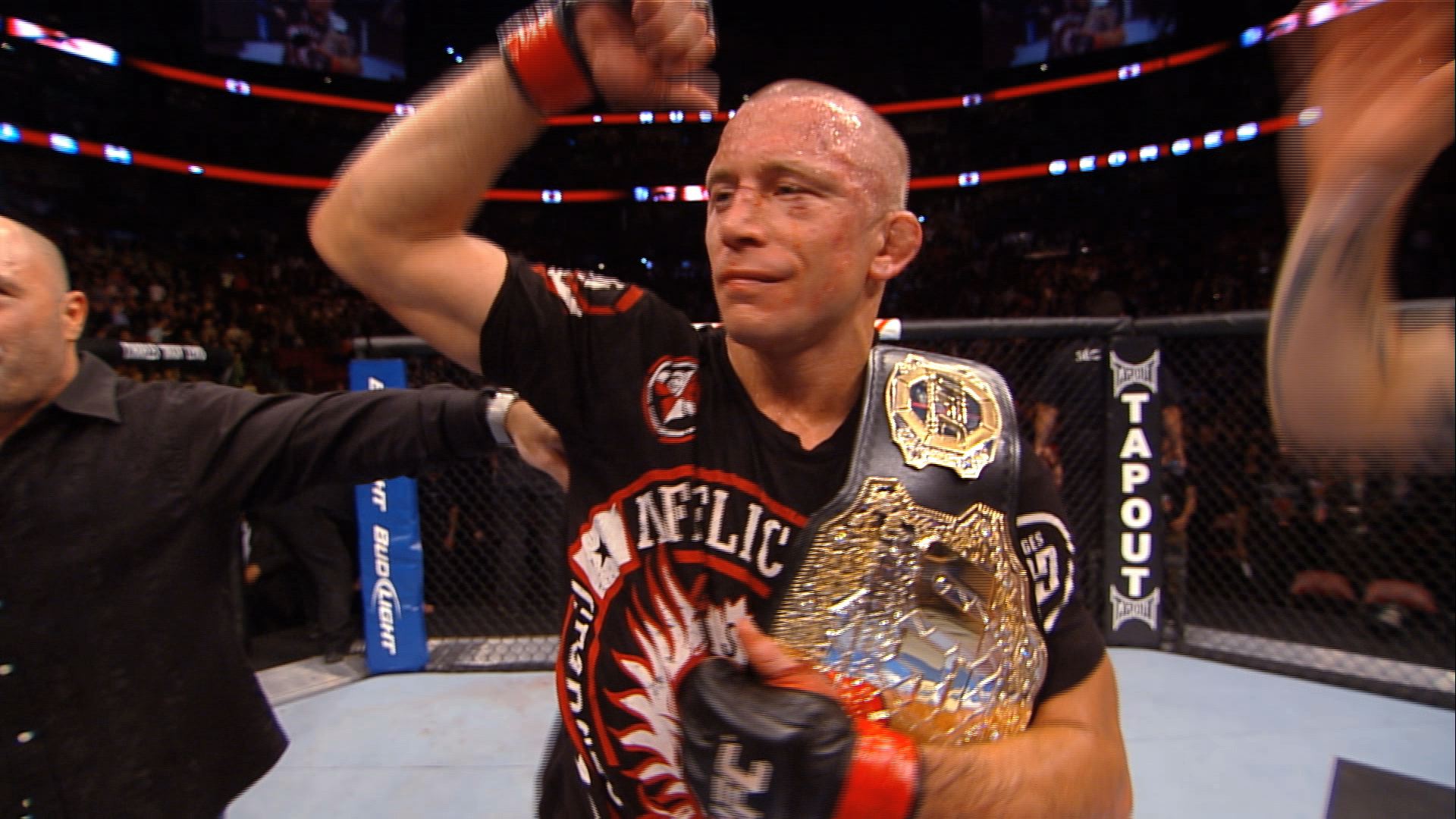 Follow LowkickMMA.com on