At last night's UFC Fight Night: Brown vs. Silva card in Cincinnati, the subject of former UFC heavyweight Pat Barry was raised with Deana White at the post–fight media scrum, with the promotion's head being asked whether or not he'd seen "HD's" last fight – a round one TKO Glory Kickboxing loss to Zack Mwekassa – and what White thought of Barry continuing on with his fighting career.
Of course, the question was put to White as a result of the 34-year-old Barry being 1 – 3 in his last four fights, with all three of the losses coming by way of T/KO. To extend the number out even further, "HD" is 3 – 6 over his last nine bouts (MMA & Kickboxing) with five of the six defeats coming by way of T/KO. In short, there is growing concern for Barry's health and regardless of whether or not Barry himself shares the concern.
In response, White stated that he had not seen the fight, but that the reporter was the "second person" to have told him about it. White then went on to state that former UFC heavyweight champion Brock Lesnar had personally reached out to him and "begged" the promotion's president to "make" Barry retire.
Dana White in comment:
"Brock Lesnar called me and begged me to make him retire. He said, 'I don't consider too many people my friend, and I consider Pat Barry a friend. Dana, you got to get this guy to retire. I said, 'Listen, he's a grown man Brock. What am I gonna do? There's only so much I can do.' It's different with guys like Forrest (Griffin) and Chuck (Liddell), and guys that I've had relationships with for a long time; guys who have made a lot of money. That's the difference. You look at guys like Forrest. Forrest and Chuck are multi-millionaires, ya know what I mean. It's easy to make them quit.
It's a lot tougher to make a guy quit that has to make a living. I don't want to hurt Pat Barry or throw a monkey wrench in his life or anything, but at the end of the day, the state athletic commission is gonna need to step in and help a guy like Pat Barry retire, or people that care about him."
Truly, in looking at Barry's record over his last number of fights the math is not good and there's legitimate reason to worry about the fighter's health. However, if there is no medical reason to prevent him from carrying on then there's probably precious little that anyone – including Dana White and the state athletic commissions – can do about it.
In reality, the only way to prevent Barry from fighting would be for combat sports promotions to stop giving him fights. Sadly though, if "HD" still wants to fight and is capable of being medically cleared to do so, then promotions such as Glory will likely as not continue to employ Barry and his "Hype or Die" fighting style.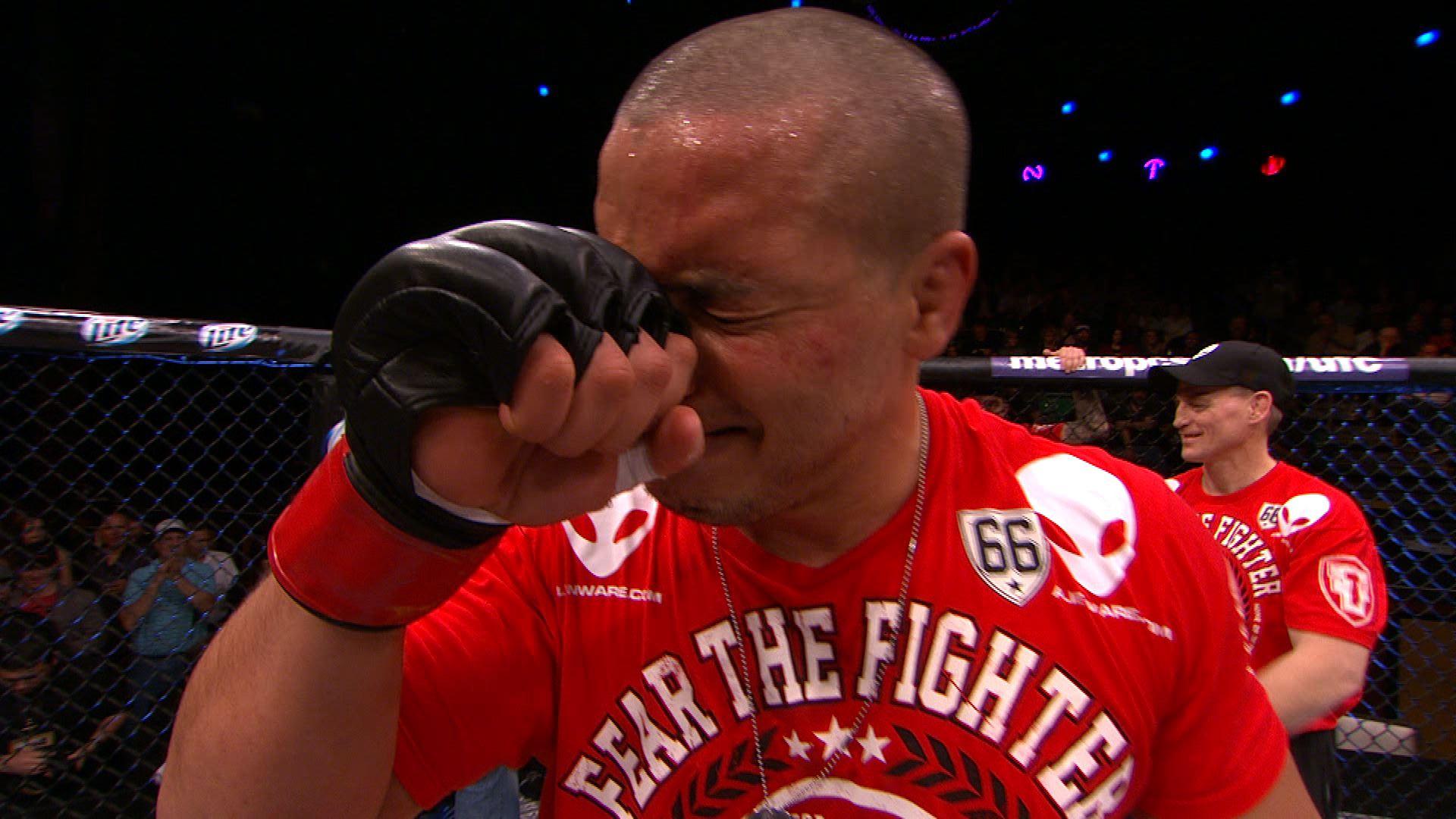 Follow LowkickMMA.com on