Following Jon Jones and Alexander Gustafsson's fight of the year candidate battle at UFC 165 back in September, the majority of MMA's fans and media hoped the UFC would rebook the two for a instant rematch with the fight being so close.
Unfortunately for "The Mauler" the UFC never wanted things to go that way and instead opted for Gustafsson to take another fight. If he and Jones were victorious in their next fights then the rematch will be booked Dana White said.
So now Jones will take on top Brazilian fighter Glover Teixeira, who is unbeaten in his UFC career. Gustafsson will take on undefeated Brit Jimi Manuwa, who is 3-0 in his UFC career.
Fighters Only recently caught up with Gustafsson who spoke about getting voted to take the cover of EA Sports first UFC video game, aside the champ Jones. The Swede gave his thoughts on Jones upcoming fight with Teixeira at UFC 172 and also spoke about his fight with Manuwa.
"I am very happy to have been chosen and I feel great about it. Actually it is a little surreal, I can't wait to see myself on the cover."
"I really cannot believe it, it is a great honor for me and I really have to thank the fans from the bottom of my heart."
Gustafsson joked that the first thing he's going to do when he plays the game is beat up the light-heavyweight champion.
"I will fight myself and lose to myself, ha! Or I could pick Jon Jones for one side and not plug the controller in, so he just stands there and I can use him as a punching bag haha!"
As for his predictions for the Jones/Teixeira fight. Gustafsson thinks Jones will take home another win.
"I think Jones will win that fight. Glover is a tough guy but Jones has too many weapons and too many different ways to win."
Gusta
fsson is set to take on the hard hitting Manuwa on March 8th, at UFC Fight Night 37 in London, England. His opponent Manuwa has looked impressive in his three octagon appearances, despite not being able to get a finish with out the doctors intervention.
Manuwa will be looking to stretch his impressive undefeated record to 15-0 in front of his home town at the O2 Arena. Gustafsson respects his opponent but believes he is the more skilled mixed martial artist.
"He's a great fighter, 14 wins and 14 finishes. He is a very dangerous guy but I believe I have more skills than he has. You never know how the fight is going to go but I am going to make sure that I am the best version of Alex Gustafsson I can be."
Gustafsson vs. Manuwa should be a memorable fight if both men are on form. While a win for Gustafsson is almost guaranteed to get him a shot at the winner of Jones/Teixeira. A loss to Manuwa, who isn't even ranked in the top ten, will send him right down the light-heavyweight ladder.
Who do you thinks going to come on top at their battle at UFC Fight Night 37?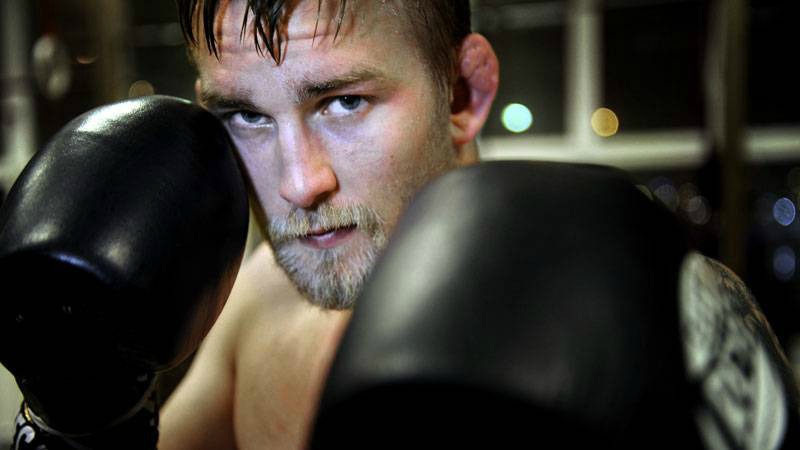 Follow LowkickMMA.com on