Ben Henderson says he can do "whatever he wants to" against Clay Guida
Posted on November 9, 2011, 11:54 AM by Joey Santosus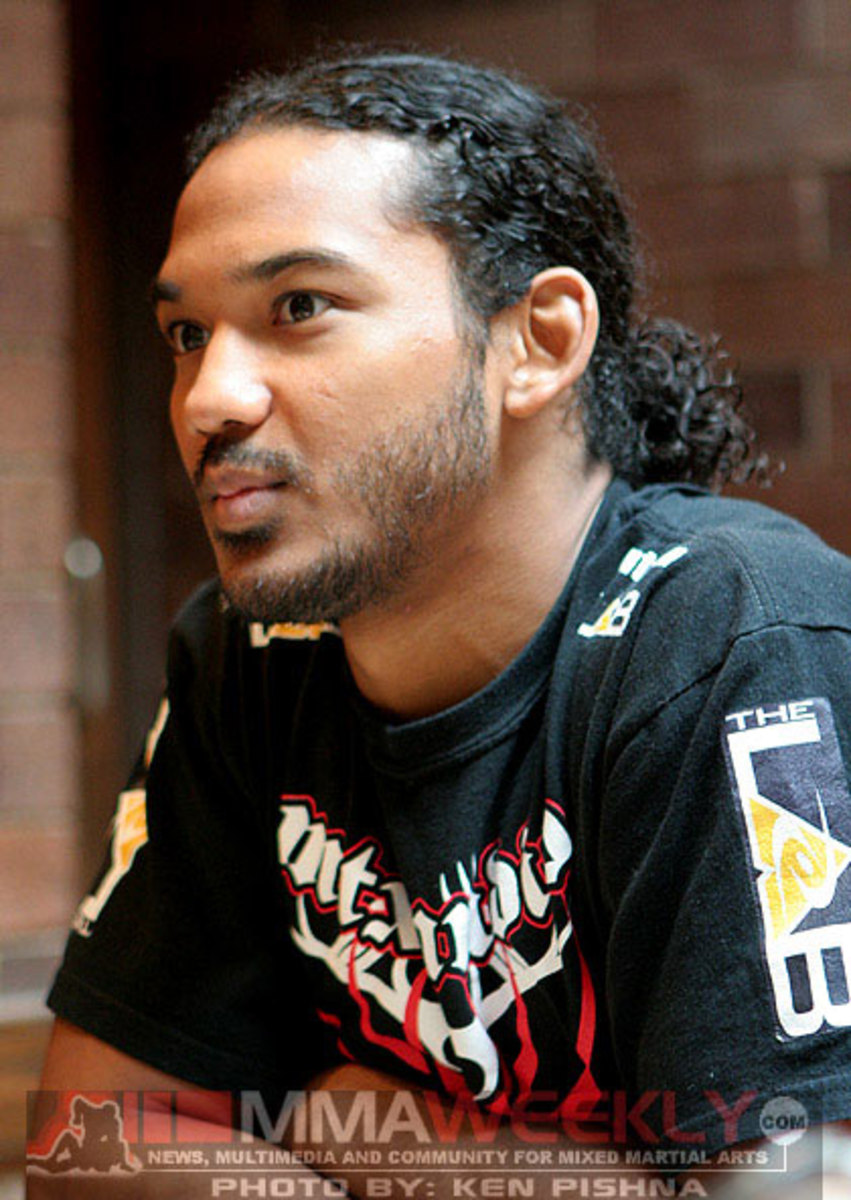 "With Clay (Guida), I think I can do pretty much what I want to. If he wants to stay standing, I can take him down or I can keep it standing, because I think I'm a better stand-up fighter than he is. If he wants to take it to the ground, I think I'm a better wrestler, I can avoid the takedown or if I want to take it to the ground, I can dictate where the fight takes place at. ... I always look for ways to end the fight, but at any time, if the opportunity presents itself, I want to be good enough to capitalize right away, instantly." - For complete interview with Ben Henderson, visit USA Today

Since making his octagon debut earlier this year, former WEC Champion Ben Henderson has quickly made a name for himself in the Lightweight division. With victories over top contenders Jim Miller and Mark Bocek already added to his resume, he'll look to make Clay Guida the latest addition when the two go head to head this Saturday night in Anaheim.

Though Guida's non-stop movement and bottomless gas tank have a tendency to leave opponent's mesmerized, as they watch is hair sway back and forth like a pendulum, Henderson says he is confident that he'll be successful doing whatever he wants, wherever he wants against "The Carpenter." But, what do you think LowKick'ers? Will Bendo victimize yet another UFC veteran or will Guida's kamikaze style prove too much for "Smooth?"
Further Reading: Clay Guida: I won't go into detail, but I want to finish Ben Henderson
Photo: MMAWeekly.com