Sara McMann to take on Liz Carmouche in Strikeforce Cormier vs. Mir
Posted on September 8, 2012, 07:31 AM by Mike Searson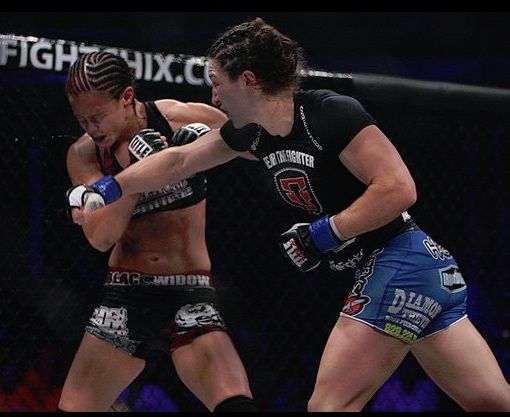 Former Olympic silver medalist Sara McMann (6-0) just signed with Strikeforce and is slated to fight Liz Carmouche (7-2) at the Cormier vs. Mir event on November 3, in Oklahoma City.

McMann most recently fought for Invicta FC and is coming off of a victory over Shayna Baszler which earned her Fight of the Night honors. A victory over Carmouche should put her in line for a shot at Strikeforce's Women's Bantamweight Champion Ronda Rousey. Both McMann and Rousey are former Olympic medalists and both are undefeated in their MMA careers. McMann's medal was in wrestling, Rousey's in judo.

Carmouche has been away from Strikeforce for a year, since her loss to Sarah Kaufman in July 2011. She has fought and won two bouts with Invictia FC: a TKO victory over Ashleigh Curry in April 2012 and a second round submission of Kaitlin Young via rear-naked-choke.

The two will be part of the undercard of Strikeforce: Cormier vs. Mir, which features Heavyweight Grand Prix champion Daniel Cormier and former UFC champion Frank Mir in the main event.