ProElite set to return with August 27th event from Honolulu, Hawaii
Posted on July 15, 2011, 05:57 PM by Joey Santosus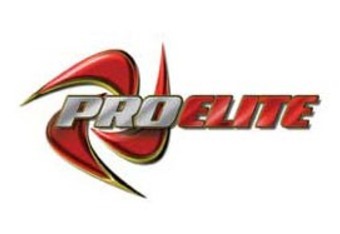 ProElite, the former parent company of EliteXC, has recently relaunched and will host its first show since 2008 on August 27th in Honolulu, Hawaii.

The promotion, which was forced to close its doors back in October of 2008, found significant success early on, broadcasting on both Showtime and CBS. Their "EliteXC: Primetime" card was the first MMA event aired in prime-time on a major American television network and drew an average of 4.3 million viewers, record numbers for the sport to this day.

Behind the scenes, however, extravagant spending was sending the company deeper and deeper into the red. With the debt already looming, the final nail in the coffin would come in the form of an investigation into the promotion stemming from alleged fight-fixing. And just like that, less than six months after their record-shattering event in New Jersey, EliteXC was forced to close shop.

Now under the ownership of the California based company Straus Media Group, the brand will look to re-emerge as a legitimate addition to the MMA community. Among those hired to run the operation is former ICON owner T. Jay Thompson, alongside former Strikeforce matchmaker Rich Chou.

Thompson, now Vice President of Fight Operations for ProElite, recently spoke with MMAPayOut.com, explaining his plans to avoid making the same mistakes that were made in the promotion's first venture into the MMA business.

"ProElite will be ran lean and mean this time around," said Thompson. "It was frustrating watching PE burn through money and there was nothing I could do. It's a reason why we are only holding two events this year. We want to analyze and make decisions that make sense for the company and our shareholders."

Already lined-up for their re-debut event is UFC and Strikeforce veteran Andrei Arlovski, as is 2009 NCAA Division I Heavyweight Wrestling Champion Mark Ellis. Both of whom will face yet to be determined opposition.

Still in the works is said to be a Middleweight clash between Drew McFedries and Kala Hose, as well as a deal with recently exiled TUF 3 winner Kendall Grove. Reagan Penn, the younger brother of former mult-divisional UFC champ B.J. Penn, is also expected to make his professional debut at Welterweight.

Thompson was also proud to announce the signing of a promising female fighter by the name of Sara McMann. "I can tell you that we signed the first American woman in history to receive a silver medal in women's wrestling at the 2004 Summer Olympics in Sara McMann and she will be taking on Raquel Pa'aluhi, who comes from a great Hawaiian MMA background," he revealed.

The still untitled event will kick-off August 27th from the Neal S. Blaisdell Arena in Honolulu, Hawaii. While promotion hopes to secure a broadcast deal by the end of the year, according to Thompson, the event will most likely be available for viewing by online stream.